Earth's 2015 surface temperatures were the warmest on record, according to independent analyses by NASA, the National Oceanic and Atmospheric Administration (NOAA), and the UK Met Office.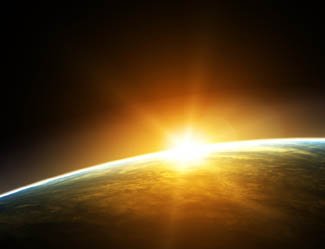 Read more about the announcement, and related news coverage, here.
The Science Media Centre contacted New Zealand experts for comment on the announcement.
Prof Martin Manning, NZ Climate Change Research Institute, School of Geography, Environment and Earth Sciences, Victoria University Wellington, comments:
"As expected, 2015 has set a new record value for the global average temperature monitored by both NASA and NOAA. While part of this is due to the current El Niño event, longer term trends are more important and the 30-year trend has now stayed between 0.16 and 0.19 degrees per decade for more than 20 years.
"Temperature records are not expected for 2015 in New Zealand because El Niño conditions tend to make the southern ocean a bit cooler. Also the long term trends show the Northern Hemisphere warming at more than twice the rate of the Southern Hemisphere because the oceans and Antarctic ice sheets are a major heat sink. But this is causing sea level to rise and two recent studies have found the rate of that to be increasing."
Prof James Renwick, School of Geography, Environment and Earth Sciences, Victoria University of Wellington, comments:
"The global temperature for 2015 set a new record, the warmest year by far since the mid-19th century, and far above the previous record year (2014).
"The new record is a combination of human-induced warming and the very strong El Niño occurring in Tropical Pacific. The El Niño will continue for a few months yet and will likely help to make 2016 even warmer than 2015.
"New Zealand had an average year for temperatures, also partly because of the El Niño, which usually brings cooler conditions to the New Zealand region. 2015 was also remarkable for the long list of extreme weather events, floods, fires, droughts and cyclones – all things we expect to see more of as the climate continues to change.
"There is now a real urgency to get on top of greenhouse gas emissions and starting bringing them down."
Dr Jim Salinger, Honorary Research Fellow, Department of Geography, University of Otago, comments:
"The 2015 temperature news shows that the current Paris Climate Agreement is not going to work. The world needs to inject more funds to rapidly abate developing country greenhouse gas emissions. Developed countries must escalate their emissions reduction targets.
"That 2015 has now been confirmed as the warmest year on record shows greenhouse warming is well underway, being half way to a planet 2degC higher when dangerous climate change occurs for many sectors. This is very much a clarion call that 2degC looks very certain and for massive reductions in emissions of carbon dioxide and other human produced greenhouse gases. Otherwise dangerous climate change is eminent causing severe heatwaves in Europe, Asia, Africa and Australia, the latter becoming a burning continent. Devastating floods will become common with thousands of deaths. Many mountain glaciers will disappear as will much of the summer Arctic Sea ice.
"The 2015 pattern of temperatures indicates most warming in western North America and the Russian Federation and least in the south of the planet. This pattern of record high temperatures is the footprint of greenhouse gas warming. The warming in the central and eastern Pacific is the El Nino signature. The latter dampens any warming in the New Zealand region but amplifies Australian temperatures. 2015 was Australia's was the 5th warmest year on record."