Guides for working with the media
SMC Desk guide for scientists – We've distilled the essential lessons from our SAVVY courses into a handy desk reference. Includes a media checklist and worksheet for preparing key messages. Order free copies for your colleagues online.
Publications for scientists – The UK Science Media Centre has created a set of pocket-sized guides for scientists. These cover why you should engage with media, top tips for working with media and what to do if you're being harassed.
Communicating risk in a soundbite – This guide was created by the UK Science Media Centre and is a useful resource for scientists and science press officers who are likely to field questions from journalists around safety and the risks associated with scientific research.
Communicating newsworthy social and behavioural science – The National Academies of Sciences, Engineering and Medicine have created an online toolkit for communicating social and behavioral science news in clear, compelling, and accurate ways.
Pitch your research to journalists
There are a number of keen science and environment reporters across different outlets in New Zealand. If you're interested in pitching a story to a journalist, see our list of who's covering science to find out what areas they're interested in. We also suggest searching your research topic in Google News to see which reporters have covered have covered it in the past – or asking us the SMC.
Top tips from scientists and journalists
We asked experienced scientists and journalists about their experience of working together. Find their top tips for effective science communication in the video below, with more available here.
What makes a great interview?
Researchers from across Aotearoa New Zealand have helped us to distil the key features of a great interview in the video below.
We have also partnered with our colleagues at the Australian Science Media Centre to present a series of short videos and tip sheets on topics including dealing with the media, using social media, and communicating contentious science. Ask us for the log-in details if you want to access the contentious science module.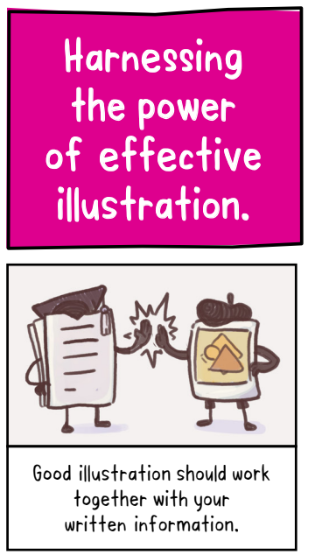 Working with illustrators
Want an artist to bring your research to life, but don't know where to start? Have a look through our directory of illustrators who are keen to work on science communication projects, and check out our guide on working with illustrators.
Finding Creative Commons material
Whether you're writing a blog, creating a video or producing your own podcast, you might run into issues trying to find external images, audio or video to embellish it — though we encourage you to collect your own!
It can be hard to navigate what's restricted by copyright and what's not, but there's a whole host of freely available material under Creative Commons. The Creative Commons makes it easy to comply with copyright restrictions – you just need to correctly use and attribute what you find.
Unitec have a useful guide to finding global and New Zealand Creative Commons content.
Design tips for posters
Conference posters are a rite of passage for many researchers, but you're often given very little feedback on layout and design – all of which have a huge impact on how you communicate your research. This blog has some great tips for you or your students on poster design, some of which you can also use for presentations or other display material.
Creating your own videos
Being able to provide journalists with audio and video recordings of research in action or pre-made videos about key concepts involved in your research could be the ticket to give your research the boost it needs.
The Science Media Centre has previously offered video workshops focused on giving scientists the tools and skills to communicate their research in short videos aimed at an online audience. These workshops can still be arranged independently. Watch an example from a workshop participant here.
Field guide for communication
Looking to broaden your skills in science communication beyond the media? Our friends at Story Collider have shared some suggested resources for navigating the various opportunities to communicate your research.
Science Communicators Association of New Zealand (SCANZ)
SCANZ provides a community for science communicators to discuss and debate their craft with others, and hosts science communication events throughout Aotearoa.
Science communication courses