We're here to make science more accessible to the New Zealand media.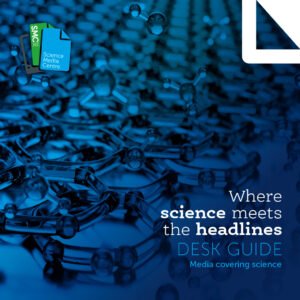 We offer resources and contacts to journalists covering science, health, environment, agriculture, innovation and any other areas where research is relevant. Many of these are covered in our Desk Guide for Covering Science, which is available as a PDF or online.
We act as the first port of call for media on breaking news with a science angle. We have the largest database of media savvy researchers in the country and can offer advice on who to contact — call or email us anytime for expert suggestions and information.
Through our Expert Reaction and Q&A alert emails, we provide timely quotes, commentary and insightful analysis from across the research sector on new developments and emerging issues facing society.
We operate an online portal for embargoed science research news — Scimex.org — in conjunction with the Australian Science Media Centre. With a Scimex account, journalists can access a range of materials to make reporting on upcoming stories easier, including media releases, full research papers, images, video and contact details for researchers. 
Twice weekly (Tue / Fri), we round-up potential research stories in our SMC Picks email. With a Scimex account, journalists can click through the SMC Picks email to quickly access supporting materials on the website.
You can also subscribe to Scimex Daily which will send you daily curated updates about any research added to Scimex in the past 24 hours. Scimex Daily can serve as an addition to or replacement of our SMC Picks service. The content you receive via Scimex Daily and Expert Reaction is filtered by two selection criteria: location of interest and topics of interest. If a story fits one of these criteria, it will appear in your curated email.
Click here to subscribe to our Expert Reaction, SMC Picks and Scimex Daily emails.

We have a clear policy on journalists who qualify for access to our materials.
You can also follow us on social media to keep on top of what's happening in New Zealand science. Twitter / Facebook.
Need some advice on how to develop a science-related article, or looking for some story ideas? Give us a call: we'll be happy to chat.