Science Media SAVVY Express = 15-minute media training for researchers
At conferences, our Science Media SAVVY Express programme offers free, 15 minute, one-on-one training sessions for researchers to practice speaking about their work in a compelling way for a general audience.
Participants in SAVVY Express receive individual coaching to help them speak on camera about their research in an engaging way, and receive a polished 90-second video edited from their best takes during the session as an added bonus.
For examples of these, watch Warren Gumbley talking about his research on Māori horticulture and Stephanie Galla speaking about her matchmaking of Kakī to reduce inbreeding.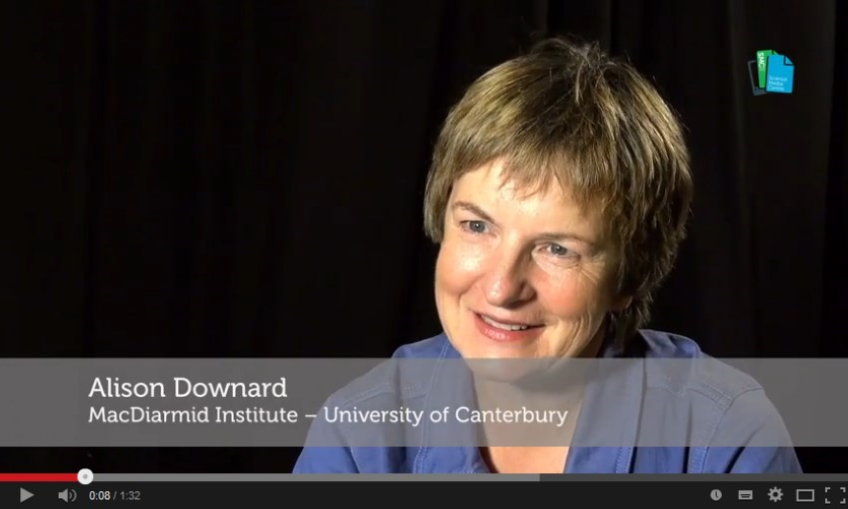 Since our pilot in 2015, over 250 researchers have come through the SAVVY Express video booth at conferences large and small.
We work hard to create a supportive, confidence-building environment for participants, and find the conference setting provides an ideal opportunity for busy researchers to try their hand at new skills.
SAVVY Express is also great for experienced researchers seeking a quick refresher of prior media training.
We partner with scientific societies, research associations, Centres of Research Excellence (CoREs), National Science Challenges and events like Queenstown Research Week to offer these training sessions free-of-charge to their researchers, with funding support from Curious Minds.
Upcoming conferences offering Science Media SAVVY Express:

Apply for a specific session using links in the table above.
If you would like to offer Science Media SAVVY Express training at an upcoming conference, please use our request form to provide details and we will follow up to discuss availability.