Now that CFCs and HFCs have been phased out, some smaller ozone-depleting substances are on the red list, with dichloromethane (DCM) identified as an increasing threat by British researchers.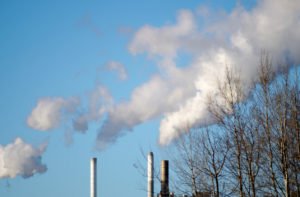 DCM is a common industrial solvent that was not regulated under the Montreal Protocol because it has a shorter life-span than other substances, but it still has the ability to deplete stratospheric ozone.
Research published today in Nature Communications shows that atmospheric conditions of DCM have increased in recent years and the researchers say if current trends continue, ozone recovery will be set back by 30 years, offsetting some of the gains made by the Montreal Protocol.
The UK SMC gathered expert reaction to the paper, please feel free to use these comments in your reporting.
Dr Paul Young, Lecturer and Atmospheric Scientist, Lancaster Environment Centre, Lancaster University, said:
"The control of the ozone depleting substances by the Montreal Protocol, and the subsequent healing of the ozone layer is a great environmental science and environmental policy success story.  By preserving the ozone layer, the Montreal Protocol has avoided catastrophic ozone loss and large surface UV increases that would have precipitated human and ecosystem health disasters.
"But there is always devil in the detail.  This timely study points to the ozone-destroying potential of reactive, halogen-containing compounds from industrial sources that weren't thought to be a threat to the ozone layer, and whose emissions are not controlled under the Montreal Protocol.  While these compounds will not reverse the trend of ozone layer healing, their unchecked growth could result in a substantial delay in its recovery.  Depending on how these emissions grow, recovery could be delayed decades beyond our previous estimates of the mid/end of this century.
"The Montreal Protocol has proven itself to be an effective mechanism for controlling the emissions of ozone depleting substances, and I imagine that the concerns raised by this study will be high on the agenda for the next Meeting of the Parties.  This study is an excellent start in quantifying the risk from these emissions, and the next step will be to quantify their impacts in a range of global models in order to better guide the policy process."
Continue reading "Another ozone-depleting substance on the rise – Expert Reaction"