From 2018, women will begin cervical screening at age 25 – instead of 20 – based on evidence that suggests screening younger women does more harm than good.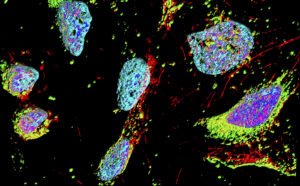 The Ministry of Health announced the change today, with clinical director of the National Screening Unit Dr Jane O'Hallahan saying the human papillomavirus (HPV) causes more than 90 per cent of cervical cancers in younger women.
Vaccination offered the best protection for younger women, she said, and screening the 20-24 age group was associated with harm such as over-diagnosis, increased stress and unnecessary colposcopy – which is associated with higher risk of future pre-term births.
The Science Media Centre asked experts to comment on the change. Feel free to use these quotes in your reporting.
Associate Professor Merilyn Hibma, Dunedin School of Medicine, University of Otago, comments:
"The HPV vaccine protects against the two major cancer-causing virus types – 16 and 18. Vaccination should be administered prior to sexual activity, and works best in younger women. The vaccine is very effective, but women who are not vaccinated are still at risk of infection with the virus, and some of those women may then develop cellular changes that may lead to cancer.
"Commencing screening at 25 does reduce the risk of unnecessary treatment in young women. An effective screening programme to prevent cervical cancer requires participation so that cellular changes that might lead to cancer can be detected as early as possible. With good participation in screening by women, this change in age of commencement of screening will not reduce the effectiveness of the screening programme in New Zealand."