It is difficult to work out how much sugar is added to food and drinks, and therefore excess sugar is difficult to avoid despite being harmful to health, according to a report from the Royal Society.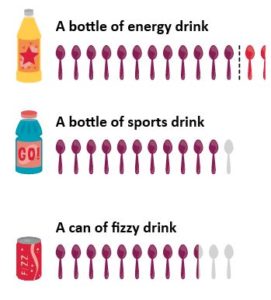 Released today, the factsheet summarises evidence on the role of sugar in health, especially in relation to diseases such as obesity, type-2 diabetes, heart disease and gout.
Royal Society president Emeritus Professor Richard Bedford said it was likely many Kiwis were exceeding World Health Organization guidelines "regularly, if not every day".
Copies of the factsheet and other resources are available at the Royal Society website.
The report was covered by New Zealand media:
Stuff.co.nz: Added sugar: harmful for health, but hard to track, Royal Society says
Radio NZ: Call to consider compulsory sugar labelling
NZ Herald: Major review of sugar consumption and health impacts released
Otago Daily Times: Sugar intake hard to monitor