A new study suggests sunglasses' UV filters need to be more rigorously tested as the current test is unrealistic, especially for people living in the Southern Hemisphere.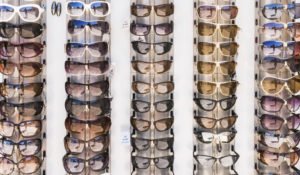 The Brazilian-led research, published in Biomedical Engineering Online, found the ageing test used to determine safety standards for sunglasses was not sufficient to ensure protection for the average time a person kept a pair of sunglasses.
The ageing test is used in the Australian and New Zealand standard for sunglasses, though the standard is only voluntary in New Zealand.
The SMC gathered commentary on the discovery from experts. Feel free to use these comments in your reporting.
Callum Milburn, president of the NZ Association of Optometrists, comments:
"It will be disappointing for New Zealanders to know that sunglasses sold here are not tested to ensure they meet even the current standard. The New Zealand Association of Optometrists (NZAO) would welcome compliance with the AS/NZS 1067 standard for sunglasses and eye protection becoming mandatory in order protect New Zealanders' eyes.
"The lenses need to provide adequate UV filters because sun damage can lead to cataracts, cancers, retina damage and perhaps even blindness. Much of the tissue damage from UV radiation is irreversible making prevention an important consideration for people. 
"Preventing loss of vision should not be left to chance and the hope that your sunglasses are providing sufficient protection. New Zealand already has a high burden of vision loss and blindness –  between 2006 and 2013 the number of people with vision impairment that cannot be corrected by glasses or contact lenses has doubled.
"Vision impairment carries a heavy burden for society, especially as people age and they lose their independence and quality of life. In advocating for a mandatory standard for sunglasses, NZAO would also encourage that research like this be taken into account to ensure the best protection for New Zealanders."
Fiona Mawley, manager Daffodil Enterprises Limited, NZ Cancer Society, comments:
"Sunglasses are one important part of sun safety as protection for the eyes. Any research is invaluable and any outcomes, even when robustly tested, have a degree of variability.
"The current standards are appropriate and the supporting swing tag when purchasing sunglasses should clearly state that they do comply with a standard – this then gives the consumer comfort that what they are purchasing is certainly fit for purpose."