New Zealand scientists are preparing to move to human clinical trials on a vaccine they hope will aid in the treatment of bowel cancer.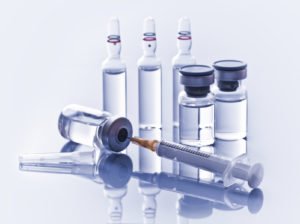 The University of Otago researchers studying a potential vaccine for colorectal cancer presented their findings at a Melbourne conference this week. PhD candidate Braeden Donaldson said the vaccine worked differently from traditional vaccines, which stop the disease before it occurs. Rather, the immunotherapy treatment aims to "re-educate" the immune system, allowing it to target and destroy cancer cells throughout the body.
Head of Otago's Immunology Group Associate Professor Sarah Young said the next step in the research would be a move to human clinical trials.
This week, former Council of Trade Unions president Helen Kelly went to Cuba to receive treatment for her terminal lung cancer at the La Pradera medical centre, which specialises in monoclonal antibody vaccines.
New Zealand's Malaghan Institute of Medical Research has a team working in the field of immunology, developing and trialling a vaccine for melanoma. Cancer cell and molecular biology scientist Dr Mike Berridge told stuff.co.nz that the La Pradera method had "spectacular success in treating melanoma" as well as head and neck cancers.
But it was not yet clear whether it would work for lung cancer, he said. "Where there's hope and where there's a positive attitude – which she clearly has – there's a better chance of novel treatments working."