Kiwi scientists have been featured prominently in the media over the weekend discussing healthy diets and the role of sugar and genes in obesity.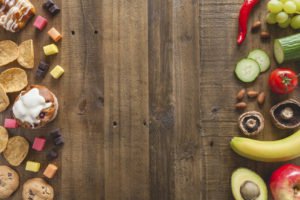 Press feature writer Philip Matthews tackled the dichotomy between health experts speaking out about the options to tackle obesity and a political unwillingness to take action.
"The Government seems allergic to regulation even when it is clearly supported by excellent science," said Professor Doug Sellman, director of the National Addiction Centre at the University of Otago.
Meanwhile, thousands of Kiwi kids will be part of an experiment using breath tests to better understand the role of sugar in New Zealand's high childhood obesity rates. Study leader, Professor Peter Shepherd of the Maurice Wilkins Centre, told the NZ Herald that while there was debate around how sugar was harming the health of children, there had been little research on the biological effects.
"We do know that there is a wide variation between individuals in the amount of fructose that can be absorbed from the gut into our bloodstream," he said. "Those who are good at absorbing fructose are going to retain more of the calories from sugar in our diet than those who don't absorb fructose well."
Writing in The Lancet, University of Otago's Professor Jim Mann and Dr Lisa Te Morenga called for an end to the "pitting of carbohydrates against fats" and instead say we should focus on the quality of foods in our diets.
Prof Mann warned that fad diets were not only misleading but potentially dangerous. "Our dietary guidelines permit a wide range of diets – including the Mediterranean, Nordic, Japanese – but to radically limit carbs and say 'you've got to have a Paleo diet' or some other similar kind of approach, or the Atkins diet – this is absolute nonsense," he said.
NZ Herald science reporter Jamie Morton did a Q&A with Professor Stephen McGarvey, who published a landmark study last month revealing a rare genetic variant found in Samoans raised their risk of developing obesity.
Professor McGarvey said the findings had particular relevance for Māori and Pasifika living in New Zealand.
"I think that New Zealand as a society may be the among the most important high-income nations for trying to determine how to translate these findings, and those to follow, into effective clinical and public health action."
Professor McGarvey is in New Zealand for Queenstown Research Week.