UPDATED: A new study from Auckland-based researchers found feeding pregnant rats high doses of rancid fish oil caused a high mortality rate among the rat pups.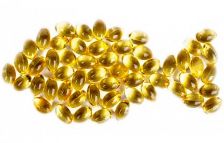 The study follows on from research published by the same group last year, where many brands of store-bought fish oil capsules were found to have oxidised, i.e. become rancid, to a level higher than the recommended limit.
Pregnant rats were fed either unoxidised fish oil, a highly oxidised fish oil, or water. Almost 30 per cent of the pups born to rats fed the highly oxidised oil died within two days of being born – eight times the rate of the control group and 13 times the rate of the unoxidised diet group.
Lead author Dr Ben Albert, from the University of Auckland's Liggins Institute, emphasised that the results from the new study could not be directly applied to humans. The fish oil dose given to rats in the study was much higher than what a person would normally take and the oil was much more oxidised than they had found in their study of store-bought supplements.
Read more about the research on scimex.org.
The SMC gathered the following reaction from New Zealand and Australian experts:
Professor Murray Skeaff, professor in human nutrition, University of Otago, comments:
"Cutfield and his colleagues bubbled pure oxygen through fish oils for 30 days under a fluorescent light, then fed the highly rancid and oxidised fish oil to pregnant rats. The rancid fish oil killed close to 30% of the pups born to the rat mothers and harmed the health of the pups that survived.
"What relevance does this research in rats have for the health of pregnant women who take fish oil supplements? An educated guess, probably none, but curiosity demands an attempt to answer the question.
"The fish oils fed to the rats were oxidised under conditions so extreme as to bear almost no resemblance to fish oils consumed by humans. Nevertheless, the high mortality rate amongst pups born to rat mothers fed the oxidised oils proves that one or more compounds were produced in the fish oil during oxidation that are toxic to the rat.
"What are these compounds, are they also harmful to humans, and are they present in commercially manufactured fish oil supplements? Unfortunately, there is nothing in the research by Cutfield that helps to answer these questions but surely they will try and find an answer."
Professor Lynnette Ferguson, professor of nutrition, Auckland Cancer Society Research Centre, comments:
"I was very concerned about the original paper, which they continually cite, and claim shows that most over the counter omega-3 supplements in New Zealand are oxidised. This conflicts with the data from the omega-3 centre in Australia.
"Having done analytical work with these compounds myself, I am only too conscious that there are some technical difficulties in getting accurate results.
"The original problems are compounded by this paper. It uses oxidised oil that has had oxygen bubbled through it for 30 days plus light exposure.
"This is far beyond the level of contamination their earlier paper suggested was present in any New Zealand supplement. This oil was fed to animals at concentrations way beyond those appropriate to humans.
"If you look at their data, there was actually a minor benefit shown from the un-oxidised oil, suggesting a benefit to pregnant women of supplementation.
Prof Ferguson been part of an expert subgroup of the New Zealand Institute of Chemistry and has conducted a number of research studies on various sources of long-chain omega-3 polyunsaturated fatty acids. These have had partial financial support from companies including King Salmon and About Health Ltd. Any resulting work has been published in accredited scientific journals, and she declares no conflict of interest.
Dr Peter Nichols, science advisor, Omega-3 Centre, senior principal research scientist, CSIRO. Australia, comments:
"The wider scientific community was surprised and highly disappointed by the original 2015 Scientific Reports paper from University of Auckland researchers. The Australian Therapeutic Goods Administration (TGA) performed follow-up analyses and all tested oils were not oxidised and omega-3 content met label claims.
"For this new study, the justification appears to be driven by the Scientific Reports paper, which remains in the strongest doubt and dispute. The new paper uses heavily oxidised oil that the New Zealand authors prepared. As Australian and New Zealand fish oils are not heavily oxidised, the study is seen as not relevant.
"The dose used is equated to 40 mL per day for a human consumer. This dose is seen as exceptionally excessive. Few consumers would be taking more than 5-10 g per day.
"The unoxidised oil actually and interestingly shows improvement in the new paper, versus the control treatment, although little is stated by the authors on this aspect."
Joint statement on the research from the Ministry for Primary Industries and the Ministry of Health:
No food safety risk associated with fish oil supplements
The Ministry for Primary Industries (MPI) and the Ministry of Health are confident a recent study provides no evidence of a food safety risk associated with fish oil supplements currently on the New Zealand market.
Jenny Reid, MPI Manager Food Science and Risk Assessment says the recently published Liggins Institute study that gave highly oxidised fish oil supplements to pregnant rats does not identify a risk to pregnant women.
"The fish oil that was given to the pregnant rats in the Liggins Institute's study was artificially oxidised to an extremely high level, far higher than that found in fish oil supplements currently on the market. It is extremely unlikely that oxidisation of any product on the New Zealand market containing unsaturated fats would reach these levels," says Ms Reid.
In April 2015 MPI commissioned a review of the published data on the toxicity of oxidised fish oils.  The review did not identify any concern.
"The quantity given to the pregnant rats was greater than the recommended dose and therefore more than a human could, or should, consume within a day.
"The study does not identify whether oxidation of fish oil is a health risk in human pregnancy," says Ms Reid.
The Ministry of Health Acting Director of Public Health, Dr Stewart Jessamine, says its advice to pregnant women is, and always has been, to eat a healthy, well-balanced diet and where practical to get your essential nutrients from foods, not supplements.
"There is nothing in the study to suggest there is a risk to pregnant women. Consumers may choose to take dietary supplements, but the best source of omega 3 is from fresh fish. If people do not like fish then I encourage them to talk to a registered dietitian regarding other sources of omega 3," says Dr Jessamine.