The 'Entrepreneurial Universities' initiative will aim to bring 15 – 20 world-leading researchers to New Zealand, with our universities bidding for the opportunity to host them and their research teams.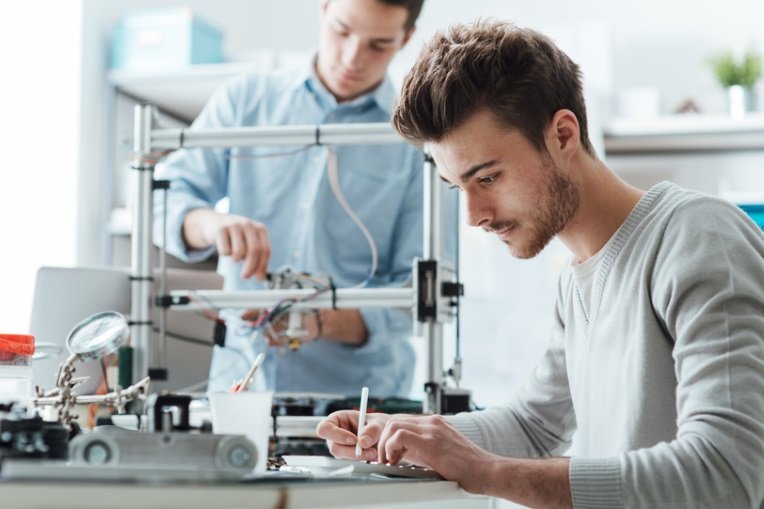 The $35 million investment is funded out of Budget 2016's $761.4 million 'Innovative New Zealand' package and will involve 50/50 partnerships with individual universities.
Full details in this press release issued on behalf of Steven Joyce, Minister for Tertiary Education, Skills and Employment.
The Science Media Centre gathered the following commentary. 
Dr Craig Stevens, President, New Zealand Association of Scientists, comments:
"The announcement from Minister Joyce shows how the Government is continuing to implement the National Statement of Science Investment and complements the investment at the investigator and mission-led end of the spectrum.
"This initiative will have to be introduced in a nuanced way because, as seen overseas, it can prove challenging bringing these "superstar" researchers into an existing University system.
"Careful selection
It does suggest the Government thinks that home-grown talent is not up to the job. We hope the groups chosen complement rather than competes with present skills. If it can be done well and with care then it could see some great ideas and energetic people injected into the New Zealand science scene.
"Its not a lot of money
It will be interesting to see what kind of world-leading researchers they do attract as it is not clear that the fund is particularly lucrative. $35M, doubled with University support, is then split over four years and 15-20 groups. That starts to not be a lot of money per group especially when you factor in the need to build unique research facilities and stakeholder connections from scratch.
"It is not a lot of time
But is also not a lot of time – there has to be a vision beyond 3-5 years for these groups. What happens after five years? Like any research, entrepreneurial research can have some long timelines."
Professor John Raine, Pro Vice Chancellor – Research and Innovation, AUT University, comments: 
"I think this is an excellent initiative and the universities will be pursuing this opportunity keenly. New Zealand has some areas of science and engineering, and in business and the social sciences, where we have world leaders and where we should be attracting international teams to work with our researchers for a period of time.
"I think there are particular opportunities across health and medical technologies, 'Big Data' technologies and analytics, in areas core to the New Zealand economy such as agritech, wine (and the wider horticulture domain), and tourism."
Professor Rod McNaughton, Academic Director of the Centre for Innovation and Entrepreneurship at the University of Auckland, comments:
"Today's announcement of new funding to attract entrepreneurial researchers to New Zealand is a welcome recognition of the growing importance of entrepreneurialism within universities. The cutting edge researchers and their teams attracted to New Zealand through this scheme will be role models who demonstrate how an entrepreneurial mindset enhances scientific research and its ability to be translated into benefits for society and the economy. While the investment is primarily targeted at STEM disciplines, all faculties will benefit as universities learn how to become more entrepreneurial and increase their capability to support the entrepreneurs in our midst."
Dr Andrew Cleland, Chief Executive, Royal Society of New Zealand, comments:
"World class research carried out in New Zealand provides valuable intellectual property and improves capability, both of which will increase the value New Zealand can realise from cutting edge innovation. The nation can only benefit from more companies working closely with global experts in our universities to create world-leading products and services they can market to the world.
"Further, it is vitally important that New Zealand continues to be seen internationally as a place where world class research is carried out. This increases our ability to attract and retain global thought leaders working at the cutting edge in their research disciplines.
"It is pleasing to see the recognition from the Government of the value of building further our international connectedness. New Zealand researchers often travel to meet their peers; having more of their peers come here through this scheme could well lift the horizons and improve the experiences of our aspiring researchers."