New Zealand has the highest rates of melanoma in the world but the underlying genetic changes behind these cancers vary considerably between the North and South islands, finds a new study.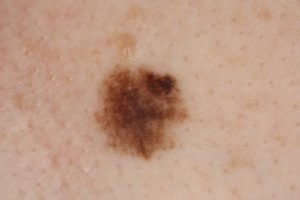 Researchers from the University of Otago analysed the DNA in tumour samples from 529 patients with metastatic melanoma, looking for genes linked to the development of the cancer. Mutations to a gene known as NRAS were found in 38 per cent of South Island melanomas, but only in 21 per cent of North Island melanomas – a surprise to the researchers.
The authors say their findings, published in the international journal Oncotarget, have implications for treatment as the type of mutations underlying a melanoma makes a difference to the efficacy of some drugs.
A preliminary 2015 US study has found that in a small number of patients, melanomas with NRAS mutations had higher response rates to immunotherapy treatments such as the drugs Keytruda and Opdivo, says study co-leader Professor Mike Eccles o
"Our findings suggest that South Island melanoma patients could potentially benefit more often from the use of such therapies, should the US findings be confirmed by further research," he says.
Read more about the study on Scimex.org.
The research has received National media coverage, including: 
Newshub: Gene disparity between North, South Islanders
RNZ: Melanoma: does South Island light play a part?
Stuff.co.nz: Melanoma in South Islanders may be more treatable
New Zealand Herald: South Island gene mutation raises melanoma questions