The release of a major report on bowel cancer this week has re-ignited debate over nationwide screening for the disease.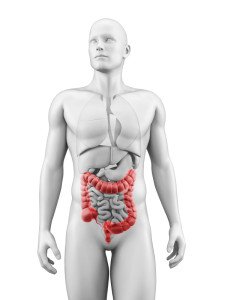 Bowel cancer is the most common cancer in New Zealand, which has the highest rate of both bowel cancer and related deaths in the developed world. Around 1200 New Zealanders die each year from the disease, with stigma and late diagnosis contributing to increased fatalities.
This month the PIPER (Presentation, Investigation, Pathways, Evaluation and Treatment) project released a comprehensive review of patient notes and relevant regional databases for all patients diagnosed with bowel cancers in 2007 and 2008.
The report highlighted that early detection and increasing the use of chemotherapy could improve outcomes.
The findings have placed pressure on the government to act on implementing a national screening program, a version of which is being piloted at Waitemata District Health Board.  A decision will be made once the pilot is completed this year and all monitoring and evaluation data has been analysed.
PIPER Project clinical leader Christopher Jackson, an oncologist, told Radio New Zealand: "I think everyone who looks after people with bowel cancer is hoping that the national screening programme is rolled out nationally."
The PIPER study has also sparked debate over the use of at-home bowel cancer screening tests. Mhairi Porteous, the Ministry of Health's, bowel and prostate cancer programme manager told Stuff.co.nz that the kits do not take a systematic approach to the screen test, diagnosis and treatment, or offer consistent support for people who purchase the kits.
"Also, people with symptoms may be falsely reassured by a negative test, as not all cancers can be detected through a faecal occult blood test, or there may be another cause for the symptoms," she said.
Selected coverage of the issue:
New Zealand Herald: Editorial: Bowel cancer trial's value needs proving
Radio New Zealand: NZ's bowel cancer treatment slated
Otago Daily Times: Call to use different bowel cancer test
Stuff.co.nz: Ministry of Health block on bowel screening kits 'frightening'
Otago Daily Times: Action on bowel cancer needed
TVNZ News: New calls for bowel cancer screening as many diagnosed too late
Stuff.co.nz: New Zealand accused of dropping the ball on bowel cancer
Bay of Plenty Times: Plea to prioritise bowel cancer
Taranaki Daily News: Taranaki ready if bowel screening given go ahead
Stuff.co.nz: Bowel cancer test saved my life: survivor
Gisborne Herald: National bowel cancer screening could save hundreds of lives