Almost one in eight pregnant women suffer from the symptoms of depression during their pregnancy, according to new research from the Growing Up in New Zealand study.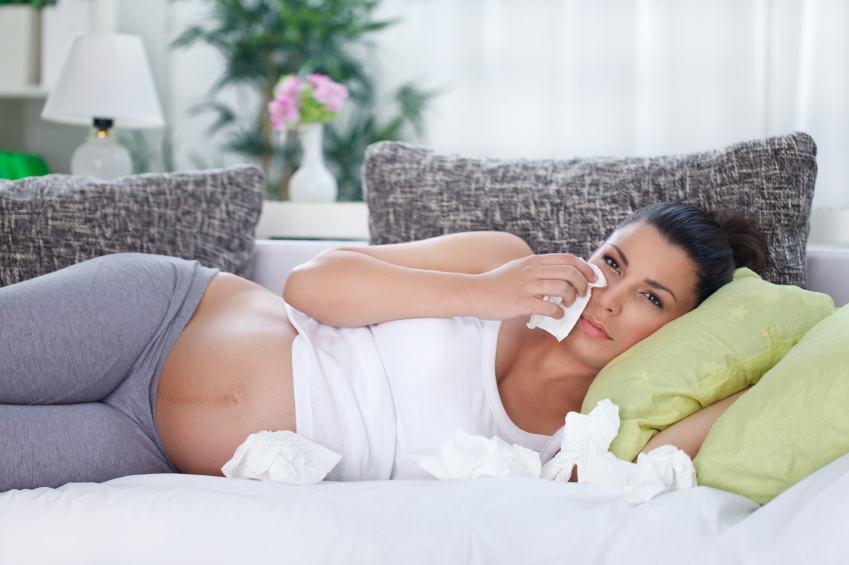 The research, published in the Journal of Affective Disorders, also found that the risk of experiencing these symptoms is three times higher for women who were diagnosed with anxiety before and during pregnancy.
To arrive at these findings, the researchers analysed interviews with over 5,600 pregnant women enrolled in the Growing Up in New Zealand study, conducted during the last months of pregnancy.
Experiencing depression during pregnancy can have a knock-on effects for the health of both mother and child, warn the researchers.
"Women affected by antenatal depression are more likely to smoke and eat poorly, resulting in too much or not enough weight gain which can affect the baby's development," says lead author Associate Professor Karen Waldie from the University of Auckland
"These women are also less likely to make use of maternity services or breastfeed, and have a higher risk of experiencing depression after their child is born."
The researchers hope the findings will help to develop strategies to keep all our pregnant mothers and their babies safe and provide support early on in their pregnancy.
The research has been widely covered in national media. Examples includes:
3 News: One in eight mothers suffers antenatal depression study
TVNZ News: 'We need to support mums' – one in eight pregnant Kiwi women depressed
Radio New Zealand: One in eight pregnant women suffer depression
New Zealand Herald: Pregnant women need depression help: study
Stuff.co.nz: One in eight Kiwi women are depressed during pregnancy, new research finds
NZ City News: Pregnancy depression rates laid bare