Some of the adverse events reported after the rollout of the HPV vaccine in New Zealand are likely to have been related to news coverage rather than the vaccine itself, according to a new Australian study.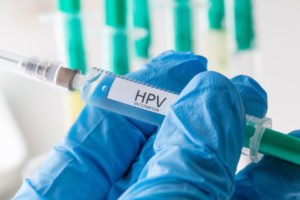 Looking at the past seven years, the researchers found that whenever news coverage spiked, the following month saw the number of reported adverse events to the vaccine increase. The authors suggest that some of these events were caused by negative expectations, heightened anxiety and social contagion brought on by repeated media attention to adverse events, some of which had been reported before the vaccine was available in NZ.
The SMC asked an expert to comment on the study.
Dr Helen Petousis-Harris, vaccinologist, University of Auckland; Director of Research, Immunisation Advisory Centre, comments:
"The Centre for Adverse Reaction Monitoring receives reports from health professionals and the public about adverse events that occur following a medicine or alternative health product. Most vaccine-associated reports come from nurses. Many of the events reported will not be caused by the preceding vaccine but the system is in place to detect any unusual or unexpected patterns, not to determine the safety profile of a vaccine.
"When people get reminded about an adverse event through the media they may be more likely to report it. That is a good thing, not a bad thing. What is not so good is the potential for scare stories with no evidence to support them to rattle people's confidence. We know from other studies that this can happen and affect the decision to vaccinate.
"An important fact is that the Gardasil vaccine is extremely safe, a status supported by many extraordinarily large global scientific studies. You are more likely to be struck by lightning than have a severe reaction to the vaccine."
Dr Petousis-Harris also wrote a blog post on the study.