After months of speculation, the results of the ABS poll on whether Australia should legalise same-sex marriage are in, and the yes vote won.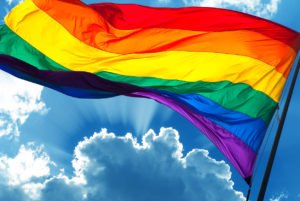 The Australian Bureau of Statistics released the results from the postal survey on Wednesday, which showed an overall result of 61.6 per cent 'yes' with 79.5 per cent voter turnout.
The Australian Science Media Centre gathered expert reaction to the result. 
Anthony Cichello is President of the Australian Psychological Society
"While the outcome is welcomed, many people have been subject to physical and/or psychological abuse by the process of the debate and it is important that we work to heal the rift in our community, and particularly ensure that those directly affected by the outcomes of the vote are supported.
"The APS urges that same-sex marriage be legalised by a vote of Parliament as soon as possible."
Dr Ian Cook is Senior Lecturer in Global Politics and Policy at the School of Business and Governance at Murdoch University
"The yes vote was not a surprise, as it reflects the results of recent polls that showed that a majority of Australians are in favour of same sex marriage.
"The real question concerns whether the result will lead to the legalisation of same sex marriage. Politicians who oppose same sex marriage, such as Tony Abbott, have indicated that they would not oppose legislation to recognise same sex marriage if the result from the plebiscite was decisive. The question that remains, then, is whether this is a clear enough result to bring them to drop their opposition to legal recognition of same sex marriage."
Dr Petra Skeffington is Senior Lecturer and Acting Head of Counselling Discipline at the School of Health Professions at Murdoch University
"Psychological research links marriage to mental health benefits and highlights the harm to individuals and families that are created by social exclusion and discrimination.
"Continued discrimination of minority groups will likely increase stigma and embed existing prejudices, leading to increased risk of physical and mental health issues (including suicidality) for LGBTIQ+ people and their allies.
"To build a resilient and mentally healthy society, we should respect individual human rights and differences and look for ways to diminish, rather than build, avenues for discrimination.
"Recognising the outcome of the same-sex marriage plebiscite and sharing celebration or disappointment will be a critical part of caring for mental and emotional health. LGBTIQ+ people and their allies are recommended to be connected with their community and social supports as the outcome is announced.
"Regardless of the outcome the campaigning and public debate on this issue may have been challenging and so it is an important time to care for self and others to remain mentally healthy."
Dr Sebastian Rosenberg is a Fellow at the Centre for Mental Health Research at the Australian National University and Senior Lecturer at the Brain and Mind Centre at the University of Sydney
"This outcome is a joy to all those Australians who had hoped to make loving, married family life accessible to all.
"The vote is an affirmation of the Australian community's belief in equality and a fair go for all. This is vital for the LGBTI community who have faced discrimination.
"This is a community already more vulnerable to mental illness and suicidality than the general population.
"I hope today's 'yes' vote can kick-start a broader and successful effort to improve the mental health and well-being of LGBTI Australians."
Professor Mark Hughes is Professor of Social Work at Southern Cross University
"This is truly an exciting moment – the result of the marriage equality survey sends a powerful message, particularly to young people. If same-sex marriage is legislated and – importantly – no new discriminations are added through pressure from conservatives, then the future looks much brighter for our LGBTI communities.
"Nonetheless, even at this time of celebration it is important to remember that marriage equality is only one part of the puzzle that needs to be resolved to promote the physical, social and emotional wellbeing of LGBTI people. We need to continue to address and research the other major disparities these people face compared with the general population including: higher rates of psychological distress, anxiety, depression and loneliness among LGBTI communities, higher rates of particular physical health problems among lesbians and gay men, the extraordinarily high rates of discrimination experienced by transgender and gender diverse people, and the harmful medical practices that intersex people continue to face.
"The marriage equality debate has shone a light on those in same-sex relationships, but it is important to acknowledge that many LGBTI people are not in relationships – and indeed are more likely not to be in relationships compared to the general population – and that for these people rates of psychological distress and loneliness are particularly high. Now is a time to celebrate but not to become complacent in continuing to work towards equality."
Professor Paula Gerber is the Deputy Director of the Castan Centre for Human Rights in the Law Faculty at Monash University
"This has been a bruising process for many in the LGBTQI community, and a process that was completely unnecessary. But we are delighted that the majority of Australians have recognised that same-sex couples have the same right as heterosexual couples to marry the person they love.
"The survey has legitimised bigotry and caused great stress to many LGBTQI people, especially vulnerable teenagers and the children of LGBTQI couples.
"While this is a time for celebration, our work is not yet done. Ultimately, the survey only strengthens the pressure on Parliament to do its job, which is to protect the fundamental human rights of all Australians, without discrimination. We urge Parliament to pass marriage equality into law as soon as possible.
"We need to ensure that the marriage equality legislation does not perpetuate bigotry and intolerance by permitting businesses that provide wedding services to discriminate against same-sex couples. All couples seeking to marry have the right to be treated equally.
"Religious organisations have always enjoyed the freedom to choose which couples they will provide wedding ceremonies for, and that freedom will continue. For example, a Catholic priest may refuse to marry a couple because one of the parties is a divorcee or because the couple is of the same sex. Religious freedom is already well protected in Australia.
"Today is a day to celebrate the diversity of our country, but there is still hard work ahead to protect the human rights of LGBTQI people in Australia.
"And, today, we recognise the LGBTQI people who live in 73 countries that still criminalise homosexuality, including approximately 20 in the Asia-Pacific region. We will continue our work to change these laws and realise equality for all."
Professor Patrick McGorry is Executive Director of Orygen, the National Centre of Excellence in Youth Mental Health
'The mental wealth of Australia has been measurably enhanced today by the historic "Yes" vote, which paves the way to remove a key source of discrimination for our LGBTIQ community.
"It can be measured in thousands fewer suicide attempts each year, in a lower level of risk for mental ill health, and a greater sense of connection for LGBTIQ people with the rest of Australian society.
"It is a day that should make us all proud to be Australian and a decision which revives faith in our commitment to the fair go. It's a huge relief for LGBTIQ young people, whose transition to adult life is already a challenge and so often an ordeal. Securing an identity is a fundamental aspect of this journey, and sexual orientation and gender identity an exquisitely sensitive element. The response of family, peers and society is crucial to surviving this journey and flourishing.
"This protracted national debate including gnawing uncertainty about the outcome, has taken its toll. Youth mental health services have witnessed a substantial increase in distress and need for care and support. Throughout this public ordeal, LGBTIQ young people have also demonstrated dignity and resilience.
"Marriage equality when it arrives will represent preventive mental health in action as we see a long term reduction of risk for mental ill health."
Dr Michael Gannon is President of the Australian Medical Association
"It is time to end the discrimination and lift the health burden from our LGBTIQ population.
"The AMA clearly expressed its support for same sex marriage with our Position Statement on Marriage Equality earlier this year.
"Along with the majority of Australians, as shown by today's survey result, the AMA believes that two loving adults should be able to have their relationship formally recognised.
"This is not a debate about same sex parenting or religious freedom or the school curriculum – it is about ending a form of discrimination.
"There are evidence-based health implications arising from discrimination.
"Discrimination has a severe, damaging impact on mental and physiological health outcomes.
"People who identify as LGBTIQ experience substantially poorer mental and physiological health outcomes than the broader population.
"They are more likely to engage in high-risk behaviours such as illicit drug use or alcohol abuse, and have the highest rates of suicidality of any population group in Australia.
"LGBTIQ Australians are our doctors, nurses, teachers, politicians, police officers, mothers, fathers, brothers and sisters and they deserve the same rights as every other person.
"The AMA wants to see an end to all forms of discrimination against LGBTIQ Australians.
"It is now up to our Parliament to act.
"We hope to see this matter resolved before the end of the year and we urge all Australians to respect the rights of LBGTIQ people, their families, and friends.
"More than 25 other countries have already passed same sex legislation. Australia should join them."
Dr Katrina Jaworski is a social philosopher at the University of South Australia
"Despite the opposition, many Australians contributed towards the recognition of human rights of important members of our national community.
"This outcome is likely to contribute positively towards decreasing the rates of LGBTQI youth suicide in this country, which is approximately 30 per cent higher in comparison to heterosexual youth.
"LGBTQI young people struggling with depression and anxiety, struggling to find reasons to live, will know today that their lives are worth living, and living without shame.
"Sadly, marriage equality will not prevent so many of our young people turning to suicide. However, a YES vote is an important and much needed step in the right direction."