As New Zealand's Olympic athletes return with the most successful medal haul to date, AUT's Professor Mark Orams writes in the NZ Herald about what it would take to improve for the next Games.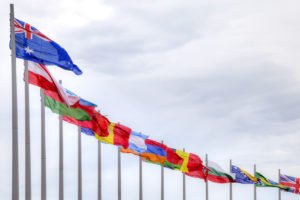 An excerpt (read in full):
Interestingly New Zealand's most successful sporting code at the Rio Olympics, in medals won, was sailing. They collected a gold, two silvers and a bronze. Yachting New Zealand's selection strategy for the Games was controversial. While New Zealanders qualified in all 10 sailing classes, only seven were selected to compete at the Rio Games.
Yachting New Zealand was adamant it would only select those athletes who were "medal capable", which meant both board-sailing athletes and the female single handed class were not selected. A tough call, but with results of four out the seven classes selected winning medals, plus a fourth, a seventh and a tenth placing, it's hard to argue with their approach. Contrast this with swimming, where if you meet the Olympic qualifying time you get selected. No New Zealand swimmers made a swimming final in Rio.
The lesson from this might seem straightforward: set the bar high and select only those "capable" of winning a medal. That way High Performance Sport NZ, national sporting organisations and the NZOC are able to put more resources behind a smaller number of athletes and, if the Yachting New Zealand model works for others, then we should see a greater return on that investment (ie. more medals).