Pharmac will extend funding for HPV vaccine Gardasil to also cover boys and will change the vaccine type to cover more varieties of HPV.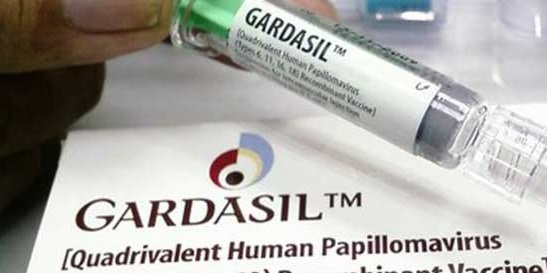 Following public consultation, Pharmac announced several changes to the vaccination schedule, including funding the human papillomavirus (HPV) vaccine for boys. HPV can cause several types of cancer, including cervical and throat cancer.
From January 2017, the HPV vaccine will be available for all children and adults up to the age of 26 years and boys will be included in the HPV school vaccination programme. The vaccine will also change to cover more strains of the virus in fewer doses.
At the same time, the chickenpox vaccine will be funded for all children as part of the childhood immunisation schedule.
The Science Media Centre gathered the following expert reaction. 
Dr Peter Saxton, director, Gay Men's Sexual Health research group, University of Auckland, comments:
"Vaccinating boys is a major step towards eliminating HPV-related diseases in New Zealand. Young men get HPV-related cancers too but have had to rely on vaccination among young women for protection. The new gender-neutral vaccine programme is fairer and should benefit everyone by raising community immunity faster.
"A gender neutral vaccination programme will also benefit young gay and bisexual men for the first time. This community has a high prevalence of HPV but young gay men get no benefit from young women being vaccinated.
"When some of your most at-risk populations have been excluded from a vaccination programme you can't expect to control transmission.
"Today's decision is definitely worth celebrating. To make the most of this opportunity the Government must now ensure that vaccine uptake is high among those who need it the most. This means promoting the HPV vaccine to young heterosexual, gay and bisexual men and their parents that so far has been marketed largely as a cervical cancer intervention.
"Getting vaccination rates up high at school is essential because Gardasil is more protective the earlier it's taken – you don't want to delay vaccination. However, the extension to age 26 is important because it creates opportunities for vaccinating higher risk populations in general practice and potentially other community settings for those who have missed out at school."
Disclosure: Dr Saxton and Dr Petousis-Harris are involved in studies of HPV prevalence and vaccine awareness, funded by the Ministry of Health and the Health Research Council of New Zealand.
Associate Professor Nikki Turner, director, Immunisation Advisory Centre, Associate Professor in the Division of General Practice and Primary Health Care, University of Auckland, comments:
"The HPV vaccine is an extraordinary vaccine – it continues internationally to be highly effective both against early cervical changes that lead on to cervical cancer and against genital warts.
"However, also there is increasing awareness of the important role HPV viruses play in many other important cancers of the genital, anal and mouth and throat regions. Oropharyngeal cancers, in particular, have been increasing in incidence in NZ.
"This vaccine is now expected to have very good effect against many of these cancers as well. There is a very compelling argument to offer this vaccine to the whole population firstly to gain more herd immunity to reduce the spread of the virus to protect more women against cervical cancer, secondly to reduce the burden of genital warts for all and thirdly to offer important protection to all against other cancers.
"Finally, not only is the effectiveness profile of this vaccine very impressive to date, but so also is its safety profile. This is a high-performing vaccine that will be improved even more by the addition of the extra 5 serotypes.
"I write this while attending the World Health Organisation Western Pacific Region immunisation meeting. New Zealand is in an enviable position to be able to introduce this vaccine, every country in the world needs to introduce and many are very resource constrained, but despite that are strongly pushing to introduce it."
Disclosure: A.Prof Turner sits on the immunisation subcommittee that advised Pharmac on these changes. She is currently overseas at a WHO meeting, please let the SMC know if you would like to follow-up with her.
Associate Professor Merilyn Hibma, Department of Pathology, Dunedin School of Medicine, University of Otago, comments:
"The announcement that Pharmac will widen access to vaccination and change to Gardasil 9 is a significant and positive step for the health of New Zealanders. Gardasil 9 protects against nine viral genotypes, further reducing the risk of women developing cervical cancer.
"The two-dose vaccine is effective, and with one less injection it is more likely that the vaccination schedule will be completed. Government approval of Gardasil 9 vaccination for boys is important for the control of high-risk, cancer-causing human papillomavirus infections in the community.
"Gardasil 9 vaccination in males has direct implications for head and neck cancers caused by HPV, and will reduce the overall burden of cancer-causing HPV in the community."
Dr Helen Petousis-Harris, senior lecturer, Department General Practice and Primary Health Care, University of Auckland and academic head, immunisation research and vaccinology, Immunisation Advisory Centre, comments:
"The changes to funded vaccines means that New Zealanders will receive protection against chicken pox and males will receive protection against human papillomavirus.
"Every year in New Zealand there are about 55,000 cases of chickenpox and around 450 hospitalisations including admissions to intensive care. Many other countries have been using vaccines against chicken pox for over twenty years, and in these populations the disease is hardly ever seen.
"The HPV virus also causes a range of cancers in males as well as genital warts. While New Zealand has seen the benefits of the HPV vaccination programme in females, our males have not received direct benefit. Providing the vaccine to all our young people is not only fair and equitable but the extension of this programme will have a significant effect on cancers, as has been seen overseas already.
"Overall these changes will result in significant reductions in disease and positively affect thousands of New Zealanders every year."
Disclosure: Dr Petousis-Harris is involved with studies that have been funded by GlaxoSmithKlein (GSK) and Novartis. She has served on expert advisory groups for GSK, Merck and Pfizer but did not receive an honorarium.
Dr Saxton and Dr Petousis-Harris are involved in studies of HPV prevalence and vaccine awareness, funded by the Ministry of Health and the Health Research Council of New Zealand.
Associate Professor Beverley Lawton, director, Women's Health Research Centre, University of Otago, comments:
"I think it's very exciting and a significant step towards reducing not just cervical cancer but other HPV cancers including anal and head and neck cancers."
Disclosure: Dr Lawton has been an advisor to vaccine companies and has received travel and research grants from Seqirus, the company that supplies the Gardasil vaccine.