New Zealand teens are shirking sun-smart clothing and the grown-ups looking after them are not doing much better, according to new research.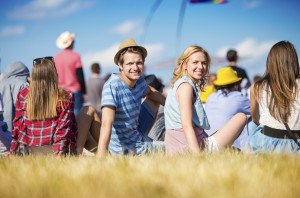 The findings come from a study in which researchers surreptitiously monitored the sun protection efforts of over 1,200 students and 200 adult supervisors at a Dunedin school sport day. The University of Otago research is published this week in the Australian and New Zealand Journal of Public Health.
Researchers found that only 3 per cent of students wore a sun-protective hat while waiting to compete in events. In addition, only 25 per cent of adult supervisors wore such a hat. Shade was not generally available to students, either when competing or waiting to compete, although sunscreen was provided by half of the schools.
Read more about the research on Scimex.org.
The authors call for portable shades at such events and more support to create and implement better sun protection policies in schools.
"We cannot afford to let teenagers be put in the 'too hard' basket," said study author Bronwen McNoe from the Cancer Society Social and Behavioural Research Unit at the University of Otago.
"The creation of supportive institutional policies, practices and environmental settings are proven ways to encourage appropriate sun protective behaviours."
The research has been widely covered in New Zealand media. Examples include:
ONE News: Teens not acting on sunsmart message, researchers warn
NZ City News: Teens not acting on sunsmart message
Yahoo NZ News: Schools: Not enough money to mow lawns let alone supply sunblock
Otago Daily Times: Schools score badly for sun sense
Newshub: Researchers shed light on lack of school shade
Stuff.co.nz: Secondary students not getting enough sun protection, study finds