New Zealand scientists are putting the call out for volunteers with, or having recovered from anorexia nervosa, to take part in the world's largest and most rigorous genetic investigation into the illness.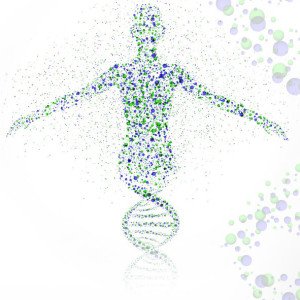 The international Anorexia Nervosa Genetics Initiative (ANGI) is looking for Kiwis to take part in the study, which includes completing a survey and providing a blood sample. The researchers hope to identify genes contributing to the development of anorexia nervosa and that this improved knowledge will eventually assist in the treatment and prevention of the life-threatening disorder.
"We are keen for any New Zealander who is living with, or has recovered from anorexia nervosa, to join our very important scientific journey of discovery," said New Zealand ANGI study investigator, Clinical Psychologist, Dr Jenny Jordan, University of Otago, Christchurch, in a media release.
"Greater recognition of the genetic contribution to anorexia nervosa is validating for people living with the desperation and despair associated with anorexia nervosa."
Coverage of the project in New Zealand includes:
RadioLIVE:Research project ANGI looking into the genetic links of anorexia
NZ City News: Researchers look for anorexia gene
Newshub: NZ volunteers contribute to anorexia research
Stuff.co.nz: Global genetic study to understand anorexia calls for Kiwi study volunteers
Sunday Star Times: Emma's victory over anorexia
RNZ: New Zealand joins global genetic study into Anorexia Nervosa
Stuff.co.nz: Beauty student who developed anorexia says family, Italian food helped recovery
ONE News: Researchers look for anorexia gene in search for 'greater understanding' of the disorder
Stuff.co.nz: Shame led me to anorexia