A practicing pharmacist and self-confessed "public health fanatic" has been awarded the 2016 New Zealand Science Journalism Fellowship.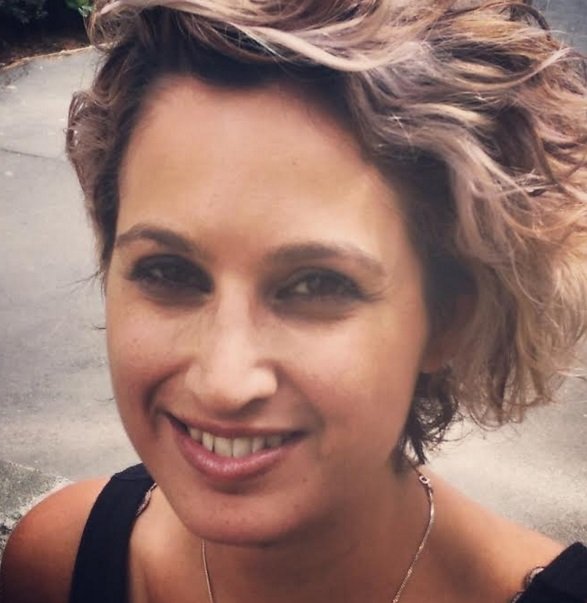 Meena Amso, who emigrated with her family to New Zealand from Iraq aged 14, is already into her third week of study in the Post Graduate Diploma in Journalism programme at the University of Canterbury.
After several years spent working in pharmacies, Amso began interning at radio stations and developing her own documentary In the Deep, about a life-changing trip to Tonga. Her move into journalism was in part inspired by a Youtube interview with American celebrity talk show host and media mogul Oprah Winfrey.
"She talked about how she used her show to bring about change in the world," says Amso.
"I want to do the same. To be a broadcast journalist and use stories to connect people to higher ideas and to raise the level of consciousness on issues."
Amso graduated from the University of Auckland with a Bachelor of Pharmacy degree and followed that up with a Post Graduate Diploma in Public Health.
She will undertake internships with media outlets during the year and receive mentoring and support from the Science Media Centre staff and advisors. The Fellowship also includes a $2,000 contribution towards the Fellow's academic fees.
The 2015 Fellow, Massey University graduate Steven Trask, is currently working on the Northern Echo in the UK ahead of a planned move to Australia to work on the Australian online version of The Daily Mail.
Q&A with 2016 New Zealand Science Journalism Fellow Meena Amso
What is your favourite area of science, the one you love reading and writing about the most?
I am interested in maintaining a good sense of well-being, in what makes us healthy, beyond biology and physical anatomy. So things like good housing, clean drinking water and good relationships.
You've been working in pharmacies dispensing drugs, which seems like a promising career in an industry that touches many people's lives. What convinced you to leave that all behind to pursue journalism?
I thought long and hard about my career before making the transition. I became a pharmacist initially because I wasn't quite sure what direction I should take. I knew from way before that I was made to make a difference and drive change.
So pharmacy seemed like a good idea at the time, but I always had my eyes peeled for a position that could fit this vision and my seemingly extroverted nature and curiosity! I think I got to experience working in pharmacy long enough to believe that my platform is not pharmacy because I like to see disease prevented. I realised that my place to make a difference was going to be outside the four walls of pharmacy and in the newsroom where I could chase stories and talk to people who are in a position to influence policy and drive change.
I love the notion of getting out and interviewing people, publishing stories, having a television talk show and engaging people at home with pressing issues in our time. It is also just a matter of time before I use what I know in pharmacy in what I do in the newsroom.
What would be your ultimate dream job in the media?
To be a well-known talk show host where I could be in a position to conduct interviews with all sorts of people. The well-known and ordinary, from prime ministers and artists to great teachers and dancers.
To be in a position to use this platform to shape our country and the world around us. To be in a position of influence to shape policies that govern our health.
What are the big science-related issues facing New Zealand?
There are numerous issues of course, but climate change is a big one. Meeting New Zealand's international climate change obligations, reducing greenhouse gas emissions and adapting to climate change.
Where do you see yourself in five years?
That's a very difficult question because I've found that the trajectory of my life can change very quickly in unexpected ways. But if I had to answer it would be anchoring the news, presenting Breakfast on TV ONE, hosting a radio spot and making lots of documentaries!
About the New Zealand Science Journalism Fellowship
The New Zealand Science Journalism Fellowship is offered by the Science Media Centre with funding from the Association of Scientific and Technical Communicators (NZ) and is aimed at assisting candidates with a science background pursue a career in journalism.
More information on the New Zealand Science Journalism Fellowship.