Experts are calling for greater transparency and fairness in cancer drug pricing, in light of findings revealing discrepancies between Europe, Australia and New Zealand.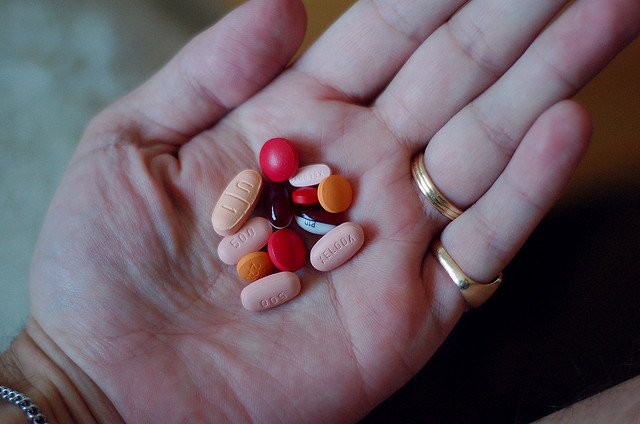 The results come from a new study published today in the journal Lancet Oncology. The researchers, including a New Zealander, looked at the costs of more than 30 drugs and found that there was wide variation in the prices different countries paid for the same drug.
For example the chemotherapy drug gemcitabine costs just $43USD per vial in Greece, but the same dose costs over $200USD in New Zealand.
The authors also noted drug pricing data was scarce and not always transparent due to confidential discounts and arrangements.
"As policy-makers cannot consider such agreements because they are confidential, they risk overpaying when setting prices through external price referencing," says lead author, Dr Zaheer Ud-Din-Babar from the University of Auckland's School of Pharmacy.
"Our study supports those policy-makers and researchers that call for higher price transparency."
Read more about the study on Scimex.org
The research comes amidst discussion over drug purchasing agency PHARMAC's decision not to fund expensive melanoma drug Keytruda.
The Science Media Centre collected the following expert commentary from New Zealand researchers.
Dr Nisha Nair, Senior Research Fellow/ Public Health Medicine Specialist, University of Otago Wellington, comments:
"This study demonstrates how ex-factory prices of originator cancer drugs vary across 18 countries, by almost 400% for some drugs. But we cannot tell how much genuine difference there is in what funding organizations actually pay because negotiated discounts are not included.
"The authors argue that this lack of transparency means organizations that set prices through external price referencing risk overpaying. Which makes sense. But the flipside is that this "lack of transparency"  probably allows organizations that set prices through other means (such as tendering for supply, or negotiating for 'packages' of drugs) to pay less than other countries. PHARMAC is one example of such an organization.
"Perhaps the question is do we keep things confidential and protect our own backyard? Or make everything more transparent for the possibility (not the probability) that other countries might pay less, and in that process, almost certainly pay more ourselves?
"And then there's the more important question: counting how much we pay for cancer drugs is interesting, but more importantly, are we getting value for that money? Compared to, say, service initiatives like cancer care coordinators? Or cancer-preventing interventions such as HPV vaccination and tobacco taxes? Cancer is much more than cancer drugs-and it's critical not to lose sight of the bigger picture here."
Prof Jacqueline Cumming, Professor of Health Policy and Management, School of Government, Victoria University of Wellington
"This is a very important study – it is essential to understand how the prices of important medicines differ across countries, and for NZ, to be able to identify if it is paying too much for some medicines; having such information may provide an impetus to negotiate lower prices, and hence enhance value for money
"A number of the medicines in the study had not yet been funded in NZ; it would be good to compare the NZ prices with those in this study once the medicines are funded here
"Although PHARMAC has had a significant role to play in keeping the prices of medicines low in community medicines, it has not been involved with hospital medicines for as long and this may be why some NZ prices are higher than in other countries
"It's disappointing when commercial arrangements limit the information available to do full comparisons including discounts; it would be good if a way could be found to have more data available to undertake such full comparisons
"Care does need to be taken with these analyses – in some cases discounts aren't included but we would also need to know about other support that might be going to pharmaceutical companies in some countries (eg, government subsidies, tax breaks) that might keep prices low in some countries."