This week the New Zealand Herald has run an extensive five-part series – in print and online – delving deep into controversies in cancer testing and treatment and reporting on the moving stories of people afflicted with cancer.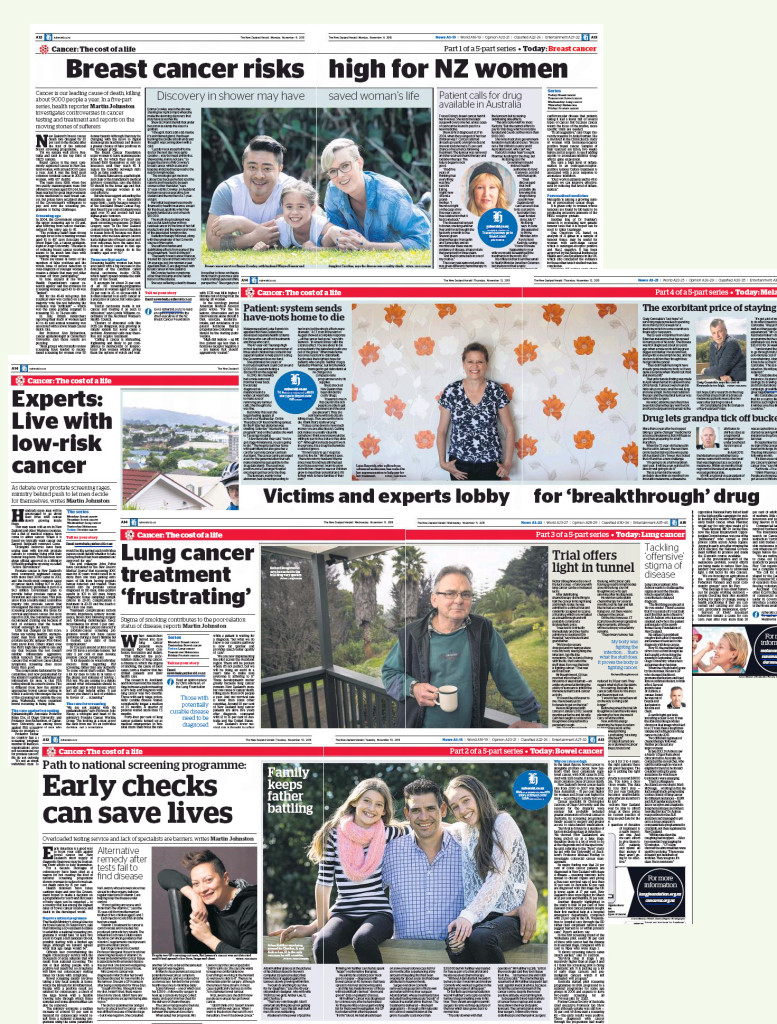 The 'Cancer: the cost of a life' series, authored by Herald health reporter Martin Johnston, is supported by insightful graphics and video interviews.

You can read all the articles in the series via the links below.
Monday: Breast Cancer || Tuesday: Bowel Cancer
Wednesday: Lung Cancer || Thursday: Melanoma
Here is an excerpt from Monday's introduction to the series:
The number of New Zealanders with cancer is rising steadily – as is the number of desperate patients who have resorted to asking strangers to help pay for expensive treatments that could save their lives.
This year, more than 20,000 people will have a cancer diagnosis registered, and about 9000 will die. For some, the cost of treatment that could increase their chance of survival can run into hundreds of thousands of dollars and is simply unaffordable.
The number of people turning to crowd-funding sites like Givealittle is increasing. This year alone, more than 650 appeals have been started by patients, or their friends and family, who have nowhere else to turn to when seeking non-taxpayer-funded medicines or other support.
Our cancer death rate is higher than the average for developed countries. If our rate matched Australia — where some drugs such as Keytruda are state-funded — about 700 fewer New Zealanders would die of cancer each year.
Today, the Herald begins a five-day cancer series. We look at controversies in cancer screening and treatment, we investigate high-cost cancer medicines not funded by the Government, and we interview a number of people with cancer, some whose outlook is grim, others who have experienced remarkable remissions.