The predator control poison 1080 is not without controversy — but it's the best thing we've got, say scientists meeting at a national conference this week.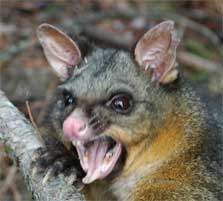 Ecologists and researchers from across the country are meeting this week to share their latest findings at the New Zealand Ecological Society 2015 Conference, which includes a symposium dedicated to 1080 research.
The SMC held an online media briefing with several of the symposium speakers to discuss some of the research being presented at the conference. You can review the briefing by clicking on the playback button below.
The briefing covered the issues such as : Where is 1080 research heading? What do we know and what do we need to find out? What are the latest results from the Battle for our Birds programme? How are the impacts of 1080 use being measured?
SPEAKERS:
Prof Charles Eason – Director for the Centre of Wildlife Management and Conservation, Lincoln University
Dr Graeme Elliott – Scientist, Department of Conservation
John Innes – Wildlife Ecologist, Landcare Research