Countries should move away from establishing 'Marine Protected Areas' (MPAs) with varying limits on fishing activity and focus on clear cut 'no-take' marine reserves, say New Zealand marine biologists.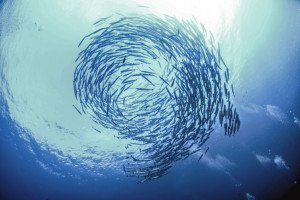 Prof Mark Costello and Dr Bill Ballantine from the University of Auckland's Leigh Marine Lab outlined the argument in a new article published in the journal Trends in Ecology and Evolution.
The authors say that the wide range of what constitutes a MPA makes the term meaningless from a conservation perspective.
"MPAs are often multiple-use, with the aim of managing resources rather than preserving and protecting biodiversity in its wild condition," Dr Ballantine said in a media release.
"Only areas that are no-take should be regarded as truly protecting ocean ecosystems and if countries can't accurately report from no-take areas within MPAs, then conservation gain should be assumed to be zero."
You can read more about the article here.
The SMC collected the following expert commentary.
Prof Mark Orams, Faculty of Health and Environmental Sciences, AUT University, comments:
"There is a danger of creating 'paper parks' with the widespread designation of MPAs where little to no real protection for marine resources actually occurs. Full protection 'no-take' marine reserves are not only a proven marine conservation strategy, they also provide important and economically valuable recreation and tourism resources. They are the most effective way of creating a win for marine conservation and an economic win through sustainable marine recreation and tourism."