An expert advisory panel for the US Food and Drug Administration (FDA) has voted in favour of conditionally approving a drug designed to boost low sexual desire in women. What could this mean for New Zealand?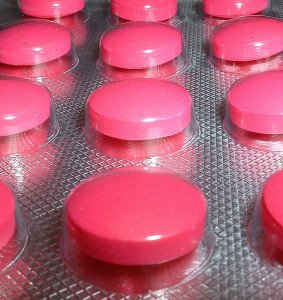 While technically the FDA may not approve the drug, called flibanserin, it often follows the advice of its experts.
The panellists all raised concerns about several safety issues with flibanserin, especially low blood pressure and fainting, but the majority backed the drug for conditional approval.
The drug had been rejected twice previously by the FDA, due to its risks outweighing the benefits.
You can read national and international news coverage of the announcement below.
The Science Media Centre contacted experts for comment on the announcement and how it might apply to New Zealand.
Assoc Prof Annemarie Jutel at the Graduate School of Nursing Midwifery and Health, Victoria University of Wellington, comments:
"This drug should not be made available in New Zealand: Flibanserin has shown very little real effectiveness for a problem that can usually be solved without pills. And, flibanserin has a very problematic safety profile as well. But, maybe even worse than unsafe pills that don't work very well is the high-profile marketing work that the pharmaceutical industry is doing to convince women that low sexual urge is a disease. Making normal sexuality into a medical problem is an easy PR task with enduring serious consequences for the health of NZ women."
Dr Helen Conaglen, Senior Research Fellow and Senior Lecturer at The University of Auckland's Waikato Clinical School, comments:
"The problem of low sexual desire affects about 10% or pre-menopausal and 20% of post-menopausal women. Women with low sexual desire experience distress in their relationships and seek clinical help when this becomes problematic. Studies have shown it to be a multi-faceted issue, with no single solution.
"Flibanserin, which works on a woman's brain chemistry, has been trialled in women with low desire, and approved only after several years of additional trials being mandated by the FDA.
"The FDA were concerned by the side effects some experience taking the drug, such as dizziness, somnolence, insomnia and nausea. They asked whether the benefits outweighed the downsides.
"In a recent study approximately 1700 women with low desire were recruited. Over 700 left the study, 200 because the drug did not work for them, and a further 180 because of side effects. In the ~1000 who completed the study there was about a 10% reduction in sexual distress in the women taking the drug compared to those taking placebo, and a similar sized improvement on sexual relationship improvement and sexual satisfaction.
"The drug is just one tool and will not suit everyone. Nor will it have the same impact for women as Viagra did for men, because it has so much less efficacy. Women will still need therapy for their low desire; that therapy needs to assist them and their partner with communication, relationship issues, sexual education, and understanding of their own sexuality needs.
"If it were to be available in New Zealand I have no doubt some women would seek to use it and see if it helps them."
The story has also been widely covered in national and global media. Examples include:
MiNDFOOD: Female viagra is nearly here
Pharmacy Today: 'Viagra for women' opponent says low sexual urge is not a disease
New Zealand Herald: Female 'Viagra' worth the hype?
Otago Daily Times: Female libido drug close to approval
Stuff.co.nz: FDA panel supports female libido drug with risk management plan
New Zealand Herald: 'Viagra for women' gets US green light
ABC News: Female libido drug flibanserin given tick of approval by FDA advisers
Business Insider Australia: Everything you need to know about the drug that's being wrongly called 'female viagra'
The Conversation: A sexually satisfying event for women, or just a new identity for an old antidepressant?
BBC News: 'Female Viagra' nears US approval after expert backing
The Guardian: 'Female viagra': FDA panel backs Flibanserin with safety restriction
The Telegraph: 'Female Viagra' to boost women's libido one step closer
Smithsonian: Stop Calling Flibanserin "Female Viagra"
USA Today: 'Female viagra' rocks: Finally, women get their own little blue pill
Huffington Post: How Exactly Does The So-Called 'Female Viagra' Pill Work?
The Globe and Mail: 'Pink Viagra': Clever media campaign, marginal drug
Live Science: Can a Pill Increase a Woman's Libido? 5 Things That Affect Female Sex Drive