The Science Media Centre and Mohawk Media will hit Palmerston North in July host a workshop on communicating scientific concepts in 90 second science videos aimed at an online audience and leveraging platforms like Youtube and Vimeo.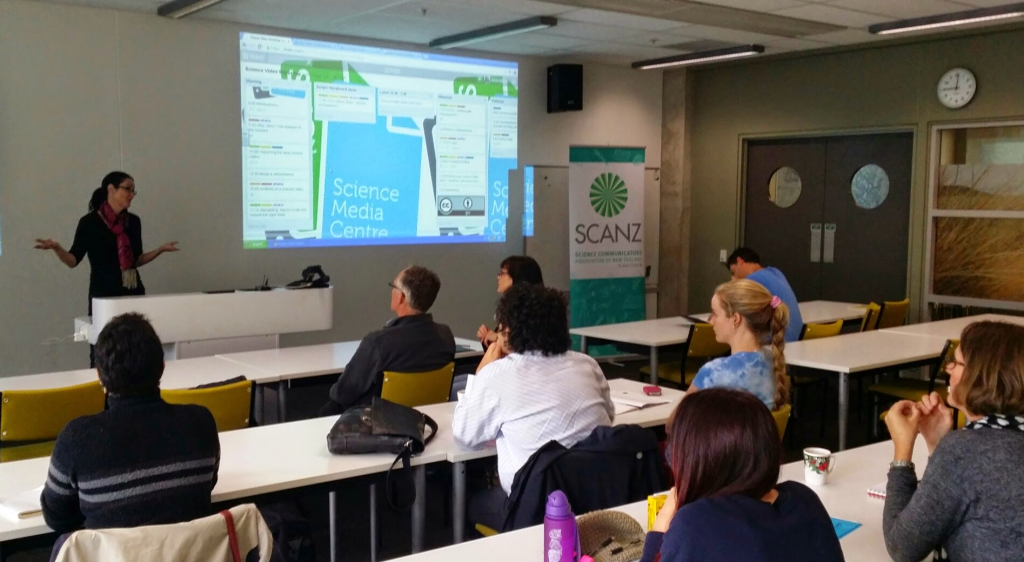 Great short videos can be produced using the high-definition camera built into your smartphone or tablet. How can you harness this technology to bring your science to life and what are the best ways to shoot, edit and distribute your video content?
The Mohawk team and Massey's own in h-ouse videographers will answer all of your questions, give you some hands-on demos and introduce you to great tools that will help you in the video production process.
This workshop is free to attend, but is limited to 20 places – university and CRI researchers get top priority, but we welcome applications from people working in science-related fields in regional councils, NGOs, private research firms etc.
This is a competitive application process – the best applicants will be selected based on the video concepts outlined in the application form.
WHERE: Massey University
WHEN: 9am – 5pm, Thursday July 2, 2015
PRICE: Free – by invitation only – apply below (applications close June 24)
The workshop will cover:
Video – the medium of the moment – why it is so powerful?
The best science videos and why they went viral
Scripting and storyboarding short videos
Finding images and footage to make your video
DIY video – harnessing your smartphone to make great videos.
Software and tools you can use to get the best out of video
Go Pro – working with professional videographers to take video to the next level
Finding Funding – from grants to crowdfunding
Your video project – we will workshop your concept for an science video into a script, giving you expert feedback.
Feedback on Science Media SAVVY video workshops from previous attendees:
"The workshop was an excellent introduction to creative ways to convey science to the general public. I learnt so much its hard to quantify but mostly I would just like to say that it made things possible." – Christchurch SAVVY participant
"I hoped to come away with a step by step of what's involved in producing short science videos – this was well covered." – Christchurch SAVVY participant