Most fish oil supplements sold in New Zealand contain less omega-3 fatty acids than their labels claim, according to new research led by scientists at the University of Auckland's Liggins Institute.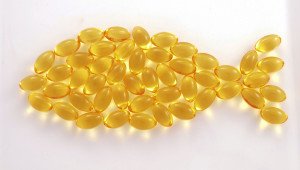 Analysing 32 brands of fish oil capsules marketed in New Zealand, the researchers found that only three contained the same concentrations of omega-3 fatty acids as listed on the label, and that most products contained less than two thirds than the amount stated.
The scientists also measured the level of oxidation in fish oil products – suggested to be an indicator of freshness – and found that over half exceeded recommended limits. Surprisingly, this was not linked to the 'best before' date or country of origin.
The study was published in the journal Scientific Reports this week.
Read expert commentary from the Science Media Centre here.
Professor Wayne Cutfield, co-author of the study, explained to TVNZ that cost also made no difference to the quality of the product.
"You might think that a more expensive fish oil is less likely to be degraded, that is not the case, there is no relationship with price." he said.
Although the researchers did not publish the brand names of the fish oil supplements that were analysed, Prof Cutfield revealed that almost half were encapsulated, labelled and marketed from Australia.
Most fish oil products sold globally are sourced from deep sea fish from the west coast of South America.
The active ingredients in omega-3 are fragile and prone to oxidisation, which could occur on the long trip from South America to Australasia, said Prof Cutfield.
"Exposure to light, air and increasing temperatures above freezing, increases the likelihood that they will degrade and become oxidised."
The research has been widely covered in New Zealand and international media. Examples include:
TVNZ: Consumers being misled by fish oil makers, study claims
Newstalk ZB: Something fishy in Omega 3 supplements
New Zealand Herald: Consumers sold short on omega-3 oil
3 News: Fish oil supplement research reveals 'discrepancies'
Radio New Zealand: Fishy claims with fish oil pills
Stuff.co.nz: Fish oil sold in NZ is actually more like snake oil
News.com.au: TGA investigating fish oil pill findings
News.com.au: Study shows not all fish oil tablets have the level of omega-3 fatty acids that is listed on their labels
Sydney Morning Herald: Fish oil capsules: false omega-3 claims in Australia, New Zealand
The New Daily: Fishy claims behind fish oil quality
Choice: Most fish oil supplements have false omega-3 claims, says study
Pharmacy News: Fish oil supplements not matching labels
The Herald Sun: Something fishy about the vitamin supplements people are taking
6minutes: There's something fishy about omega-3 products
9News: Fish oil wrongly labelled: NZ study
The Daily Mail: Fish oil wrongly labelled: NZ study
The Guardian: Fish oil rules reviewed as study reveals consumers are being hoodwinked