Leading medical journal The Lancet has published a special series of articles focusing on adolescent health, including an international comparison of health and mortality data which highlights New Zealand's poor ranking in youth suicide and death statistics.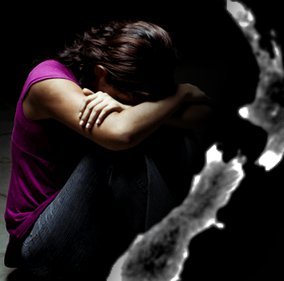 The 45th Session of the United Nations Commission on Population Development, which has an adolescent health theme takes place in New York from April 23-27. To coincide with this, The Lancet has published a four part Series on Adolescent Health.
One of the papers, authored by Prof George C Patton of Melbourne University, and colleagues, specifically examines international indicators of adolescent health and highlights several statistics relating to New Zealand's disturbing youth death and suicide rates. Using information from WHO databases drawn from national death registries, Patton compared youth death rates from a  number of high-income, developed countries.
In terms of adolescents (defined as 10-24 years by the Lancet) dying from any cause,  New Zealand ranked 2nd highest out of 27 developed countries, after the US. New Zealand also ranked 3rd highest in terms of females suicide rates and was ranked highest out of all 27 countries for male suicides.
More information can be found in subsequent media coverage, available below.
This is not the first time New Zealand's poor track record on youth mortality has been highlighted. Previous reports have also ranked New Zealand poorly and this week Associate Health Minister Hon Peter Dunne acknowledged that while New Zealand's suicide rate was improving, it is still one of the worst in the OECD.
The numerous physical, social and mental health issues face by New Zealand adolescents was the core focus of a detailed report, titled Improving the Transition,  released last year by the Prime Minister's Chief Science Advisor, Sir Peter Gluckman
The Science Media Centre contacted New Zealand experts for further comment on the data.
Prof Annette Beautrais, Faculty of Medical and Health Sciences, University of Auckland, comments:
"In young people in developed countries all-cause mortality is composed largely of suicide and traffic mortality – Both causes are largely preventable.
"While it is possible that New Zealand's high ranking may reflect better accounting and reporting of deaths, enabled by a small population and a coronial inquest system for traffic and suspected suicide deaths, other countries have similar coronially-based mortality reporting systems (e.g. Australia, Canada, United Kingdom) and do not have youth mortality rates as high as those in New Zealand.   A more likely explanation for New Zealand's mortality may lie with New Zealand's relatively low minimum legal drinking age of 18 years, which is likely to contribute to both suicide and traffic deaths. 
"For many years, New Zealand has shared top ranking for youth suicide rates with Finland and Ireland – all three countries have a similar population size, so probably all report and count suicides equally well, but the most striking relevant similarity is the high use of alcohol among youth, which includes, in New Zealand, a prevalent culture of binge drinking. Addressing alcohol use and binge drinking in young people in New Zealand is one of the most obvious avenues to reducing both suicide and traffic mortality.  Addressing alcohol use may also improve other health outcomes including early pregnancy, violence, and sexually transmitted diseases.
"The Lancet data show New Zealand has the highest rate of female youth suicide among 27 high income countries, and the second highest  rate, after Korea, for male youth suicide. In addition to high alcohol consumption and binge drinking, other factors which may contribute to New Zealand's high ranking include: insufficient and fragmented adolescent and youth mental health services;  a national stoicism, difficulty expressing emotion, and failure to seek help for emotional problems and stresses; and a fatalism among professionals and the public that accepts high alcohol use, binge drinking, and high rates of youth suicide and traffic deaths as part of the national culture.   In this context, it is unlikely that better accounting and reporting of suicide statistics provide a strong or total explanation of our high youth suicide rates.
"The Ministry of Health is currently updating the New Zealand Suicide Prevention Strategy for the next four years  – 2013 to 2016.  It is critical that this revised strategy ensures that the limited funding available for youth suicide over this period will be spent on the programmes for which there is the best evidence of effectiveness. The shamefully high current youth suicide statistics demand nothing less. The suicide prevention approaches for which there is best evidence of effectiveness include: restricting access to methods of suicide wherever possible; educating primary healthcare providers (among whom GPs are key) to better recognise, treat and manage youth mental health problems, particularly depression; implementing programmes in emergency departments to screen, and refer young people at risk of suicide; educating community gatekeepers (people who have frequent contact with young people) to recognise and refer at-risk young people.   New Zealand has had good suicide prevention strategies in the past but, by and large, these programmes have not been well-implemented or well-evaluated. The revised suicide prevention strategy needs to focus on implementation and evaluation of effective and promising programmes.
"Similarly, while the Prime Minister's new youth mental health package is commendable, timely, and holds promise, to be effective, this initiative needs to focus on expert, proficient programme implementation and evaluation if it is to contribute to reducing youth mortality.  "
The University of Auckland is hosting a suicide prevention conference with international and national speakers in Auckland on September  28th 2012.
Prof David Fergusson, Department of Psychological Medicine, University of Otago, Christchurch, comments:
"The reasons for New Zealand's relatively high youth  mortality are not fully understood . These rates are largely a reflection of two factors that contribute to mortality in young people : motor vehicle accidents and suicide.  New  Zealand's high rates of MVAs may to some extent reflect the age( 15 )  at which young New Zealanders begin to drive giving them greater exposure to risk than young people in other societies where the legal driving age is older .
"The reasons for the higher youth suicide rates are largely unknown . Although it has been argued that this is a reflection of growing social in equality in New Zealand the evidence for this argument is lacking . In particular  the recent analysis  in the Spirit Level found that rates of suicide  internationally were unrelated to income inequality. What distinguishes some of the countries with high youth suicide rate ( NZ , Finland , Ireland ) is that these are all small liberal democracies with high rates of alcohol consumption. Whether these differences explain the higher rates in these countries is unknown.
"There have been some recent policy announcements following the publication of Improving the Transition but whether these will reduce the rates of Youth Suicide is too early to say."

The Lancet research has been widely covered by New Zealand media. Examples include:
New Zealand Herald: Suicide and crashes drive NZ's youth death figures
TVNZ News: Kiwi teens face high death rate – global study
3 News: NZ youth death rates among worst – research
Stuff.co.nz: New Zealand youth face high mortality rate
Dominion Post: Kiwi teens top car death and suicide rates