New Zealand has the highest female youth suicide rate in the OECD, but also shows high life satisfaction in international surveys, according to the findings of new report.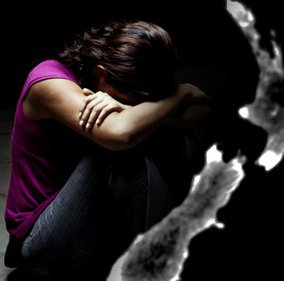 Wednesday saw the release of the National Indicators 2011 report from the Mental Health Commission.
The report noted that New Zealand ranked relatively high in life satisfaction with, "the majority of New Zealanders (86%) report feeling satisfied with their life as a whole". The report also highlighted that while New Zealand's rate of youth suicide was dropping, we still rank among the worst in the OECD. New Zealand has the highest rate of female youth suicide and the third highest rate of male youth suicide, after Iceland and Finland (another country which reports high levels of life satisfaction).
You can read more about the report and related media coverage here.
The Science Media Centre contacted independent experts to gather reaction to the report's findings, particularly with reference to the seemingly paradoxical relationship between New Zealand's high life satisfaction and alarming suicide rates. Further comments will be added to the SMC website as they become available.
Professor David Fergusson, Department of Psychological Medicine, University of Otago, Christchurch, said:
"The reasons for countries like New Zealand and Finland having high rates of suicide despite high reported satisfaction are by no means clear. The things that links these countries are that they are small liberal democracies with high rates of alcohol consumption but whether these factors have any bearing rates of suicide is also unclear. There is no intrinsic paradox in a country having a high rate of suicide and high life satisfaction bearing in mind that life satisfaction refers to the views of the majority and suicide to the behaviour of a very small minority.
"While there have been a number of speculative comments about New Zealand's high rate of suicide,  there are no generally accepted explanations for this. One possibility that needs to be considered is whether national differences reflect differences in reporting accuracy.
"My other overall reaction to the report is that it failed to provide an adequate overview of mental health outcomes and in particular did not mention severe mental illness including psychosis. My reading of the report is that it is far more focussed on the issue of mental wellbeing than it is upon providing a comprehensive account of mental illness in the population
"Another area that is disappointing is the failure of the report to use any material from New Zealand's major longitudinal studies ( the Christchurch Health and Development Study and the Dunedin Multidisciplinary Health and Development Studies ) . These studies have examined population cohorts of over 1000 participants from birth to over 30 years and have published large numbers of papers on mental health and related issues.
"My overall view of the report is that it provides a broad overview of a number of issues in the area of mental health and wellbeing with these topics reflecting the interests of the authors and their choice of data sources. Far stronger treatments of these issue can be found in the series of reports associated with the New Zealand Mental Health Survey Te Rau Hinengaro and more detailed treatments can be found in the work of New Zealand's longitudinal studies."
To talk to an expert on mental health in New Zealand, please contact the Science Media Centre.