New Zealand's youth suicide rate, while declining, is still one of the highest in the developed world, according to a new mental health report.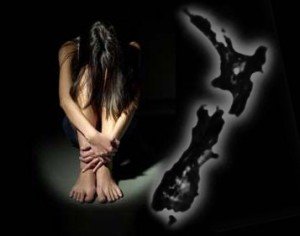 The National Indicators 2011 report, released on Wednesday by the Mental Health Commission, examined a number of mental health issues in New Zealand.
According to the Commission's media release:
"National Indicators 2011 measures how mentally healthy New Zealanders are and how well the health sector is helping the recovery of those most seriously affected by mental illness or addiction. The report will inform decision-makers of key areas for action to address mental distress and addiction."

Key findings of the report included:

• The majority of New Zealanders (86%) report feeling satisfied with their life as a whole
• People less likely to report feeling satisfied are middle-aged, Mäori, Pacific and those from low socio-economic neighbourhoods
• The suicide death rate has improved since the mid-1990s. In 2008 the suicide death rate was lower than in the mid-1980s
• The proportion of the population accessing secondary mental health and addiction services has increased from 2.2% in 2002/03 to 2.7% in 2008/09
• Overall, people with symptoms of mental illness or addiction feel less included in society
• Young people appear to be the most socially excluded of all groups among people with symptoms of mental distress
You can read the full report and a summary here.
One statistic not included in the media release was New Zealand's alarming top ranking for female youth suicide rates  in the OECD. The report noted:
"Compared with other OECD countries, New Zealand has a higher suicide rate for males aged 15-24 years than in any other country except Iceland and Finland. The New Zealand female youth suicide rate in 2008 was higher than that of any other OECD country, including Finland, Japan, Sweden and the Republic of Korea."
The media quickly picked up on this issue and it became the focus of reporting.
Media coverage:
New Zealand Herald: NZ's female youth suicide rate highest in OECD
Otago Daily Times: Young NZ women have highest suicide rate in OECD
Radio New Zealand: Female teen suicides highest in OECD
TVNZ Breakfast: Alarming statistics for female suicide
Newstalk ZB: NZ female suicide rate highest in OECD
Southland Times: Suicide rate 'huge concern'  (also in Stuff.co.nz, The Press, Sunday Star Times, Taranaki Daily News, Waikato Times, Manawatu Standard)
Stuff.co.nz: Teen's plea: talk about it
NZ Doctor: Primary care lacks mental health information