The editorial in today's Press pays homage to the scientists who battle with risks and probabilities to provide accurate information about what lies ahead.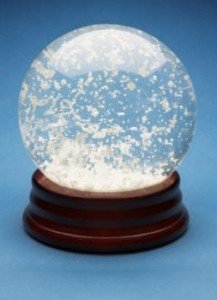 Excerpts (read in full here):
Forecasters get it right
When Cantabrians awoke on Monday to a thick blanket of snow outside there might still have been for some, even after the earlier fall in July, a sense of excited novelty about it.
But this feeling will have dissipated as the snow showed no sign of abating, further disrupting farmers, businesses and people's daily lives. But despite this it is worth reflecting that the disruption might have been so much worse had there not been accurate warnings from weather forecasters about the cold blast.
Those in this profession have often in the past been in an invidious position. They might be derided if they forecast bad storms which did not arrive. But they would be damned if they did not give advance warning of serious bad weather, as in 2006, when Cantabrians were taken by surprise by the June snow storm that year.
The meteorologists will never get it totally right all of the time, and it can be hard to predict exactly what part of a region would get the heaviest falls in a forecast storm. But the degree of accuracy in the forecasts for last month's snow storm and the even more serious current one, for which there was almost a week's notice, was impressive.
…
In one respect these are positive developments. There is today a far greater public interest than a decade ago in weather patterns, especially with the whole climate change debate and suggestions of more frequent extreme weather events around the globe.
And particularly in Canterbury after the quakes here and the one in Japan, which caused the devastating tsunami, a clear appetite exists to know more about the science of fault-lines and issues such as liquefaction. The greater public exposure in the news media or through workshops and forums of informed scientists can only benefit understanding of events such as the quakes and the snow blizzards, which have so deeply affected residents.