Eating slower be the key to losing weight, according to new Kiwi research.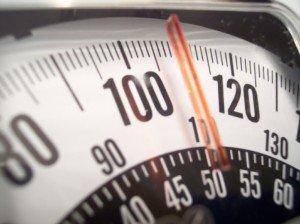 A recently published study from Otago University found that women who eat slower have a lower body mass index. The research, led by Dr Caroline Horwath, used a nationwide population survey to identify the link between eating speed and body mass.
In their Journal of the American Dietetic Association article  the authors drew the conclusion:
"The magnitude of the association found in this study suggests that, if confirmed to be causal, reductions in eating speed can prevent weight gain, or may result in decreases in BMI that are comparable to or greater than those sustained in weight management programs."
Dr Horwath also covered this research in a Science Media Centre briefing last month –  'Tackling Obesity: an Innovative Approach". You can listent to the audio of her presentation here.
The researcher's surprising  findings have captured the attention of the media. Coverage includes:
TV 3 News:  Can eating slowly help you lose weight?
Dominion Post: Women who eat faster are fatter
Otago Daily Times (Via NZPA): Slower eating pace keeps kilos off: study (also in The Press)
New Zealand Herald: Weight: it's the way you eat