'Next generation' tools for the control of pests in New Zealand were unveiled yesterday at the opening of the The Centre for Wildlife Management and Conservation.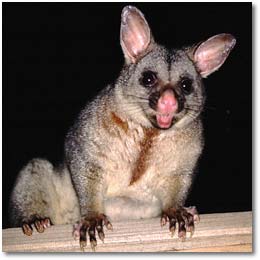 The Centre was officially opened yesterday by Dr Nick Smith, Minister for the Environment, bringing together researchers from universities, Crown Research Institutes (CRIs) and private companie.
New pest control tools highlighted at the opening included PAPP (para-aminopropiophenone), a low risk and humane toxin for killing stoats, and selective poison traps which detect the species of an approaching animal.
The Centre aims to preserve new Zealand's biodiversity by reducing pest levels and effectively monitoring conservation efforts.
There are five innovative themes of research being advanced within the Centre:
New toxins in advanced delivery systems
Animal pest control without toxins- maximising trapping and new multi-kill traps
Advanced animal monitoring systems
Linking communities and technical advances for improved pest control
Delivery of local eradication and low population densities of multiple pests
Media coverage of the opening includes:
Radio NZ: New centre for pest management research
TVNZ News: New pest control poison revealed
Otago Daily Times: New move in pest control
The Press: A 'cellphone for pests'
Radio NZ: New toxin for pest control launched