Increasing obesity rates in New Zealand present a real health issue, and experts are saying we need to re-think the way we look at weight gain and dieting.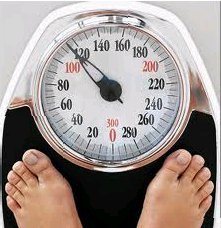 Obesity has had much public focus recently, with high-profile health researchers last week calling on the government to act, and Otago University yesterday releasing a podcast examining obesity and its causes in New Zealand.
The Science Media Centre held a briefing with experts on obesity, dieting and weight loss ahead of  the Dietitians New Zealand conference being held in Nelson next week (22-24 August). Speakers from the conference talked about weight gain problems – and solutions  – for both the individual and society as a whole.
You can listen to the audio from the briefing below or download it here. Registered journalists can log into the SMC Resource Library to access speaker's slides.
Speakers
Prof Garry Egger- Professor of Lifestyle Medicine and Applied Health Promotion at Southern Cross University in Australia.
Dr Caroline Horwath – Senior Lecturer at the Department of Human Nutrition at Otago University.