Health professionals have called on the government to halt New Zealand's growing obesity problem, saying it will cost the healthcare system millions if not addressed urgently.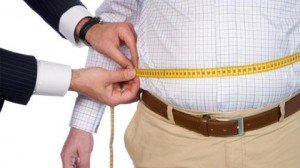 In a letter published in the New Zealand Medical Journal, several nutrition and public health experts* concisely laid out the case for urgency in acting against New Zealand's rising obesity problem, stating:
"The results of the 2006/07 Health Survey showed that 63% of New Zealand adults were either overweight or obese. The direct healthcare costs of obesity are estimated to be between 2-7% of the annual healthcare budget, and this will balloon out of control if New Zealand's weight gain is not reversed"
The authors also offered specific steps that need to be taken by the government end the country's worrying upwards trend in obesity and it's associated diseases, summarised below.
The letter's call to action received wide coverage in New New Zealand.
Media coverage:
New Zealand Herald: Health professionals warn of impending diabetes crisis
Radio New Zealand: Government working on diabetes prevention – Ryall
Southland Times: Staff work to tackle diabetes head on
Dominion Post: Kiwis balloon to US plus-sizes (Also in: Taranaki Daily News, Timaru Herald, Southland Times, Sunday Star Times, The Press, Waikato Times, TVNZ News, Stuff.co.nz)
 Recommendations put forward in the letter:
Develop and implement a national nutrition and physical activity strateg.
Require schools to sell healthy food.
Support the introduction of a simple front-of-pack traffic light nutrition labelling system.
Ensure low-income New Zealanders have enough money to purchase a healthy diet.
Continue work on promoting physical activity and reducing sedentary behaviour.
Continue the excellent healthy nutrition social marketing campaigns.
Ban the marketing of junk food to children.
Push for change in the food and beverage industry, including strengthening national regulation.
*The signatories were: Associate Professor Louise Signal, Professor Jim Mann, Professor Murray Skeaff, Associate Professor Rachael Taylor (University of Otago); Dr Riz Firestone, Dr Matt Walton (Massey University); Associate Professor Cliona Ni Mhurchu, Professor Ross Lawrenson, Dr Rinki Murphy (University of Auckland); Professor Grant Schofield (Auckland University of Technology); Professor Norman Sharpe (National Heart Foundation); Dr Robyn Toomath (Wellington Hospital)