Following yesterday's two earthquakes in Canterbury, the media sought out experts to explain what happened and, perhaps more importantly, was is going to happen beneath the city of Christchurch.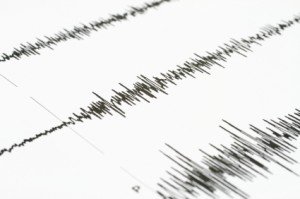 The news reports below detail the response of seismologists to the strong aftershocks experienced yesterday and warnings of future aftershocks.
Media coverage:
New Zealand Herald: Swarm of tremors likely, scientists warn
Radio New Zealand: Seismologist discusses latest Christchurch quakes
The Press: Higher risk of even more shocks
An excerpt:
Scientists cannot say for sure if yesterday's magnitude-6.0 earthquake was the big aftershock they warned had a one-in-four chance of striking Canterbury in the next year.
Unfortunately for Cantabrians, rather than reduce the statistical probability of another big quake, the violent shake will, for a time, increase the risk of another large aftershock of similar magnitude.
However, GNS Science hazard modeller Dr Matt Gerstenberger said that elevated level of risk would not last long.
It was also important to realise the risk estimates, and any other aftershock forecasts, were only computer models based on average quake sequences and not derived from any physical evidence, he said.
Only two weeks ago, Christchurch city councillor Sue Wells released aftershock forecast information given to councillors.
The calculations from GNS Science warned of a 23 per cent probability of a quake of magnitude 6.0 to 6.9 hitting the Canterbury aftershock zone within the next 12 months.
GNS Science said the risk of an aftershock of that size occurring under or close to Christchurch was much lower – around 6 per cent.