An editorial in today's New Zealand Herald acknowledges the shortcomings of 1080 but ultimately recognises the findings of the comprehensive 1080 report from the Parliamentary Commissioner for the Environment.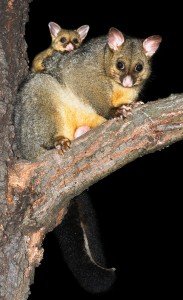 The report was released last week by by Dr Jan Wright, Parliamentary Commissioner for the Environment, and supports the use of 1080 poison as pest control agent in New Zealand. You can see expert commentary and and collated media coverage on the SMC website.
An excerpt from the Herald editorial (read in full here):
Row far bigger than 1080's few failings
When the Parliamentary Commissioner for the Environment, Jan Wright, told a friend last summer that she was investigating 1080, she was warned this would be a difficult task because of the good arguments on both sides. That word of caution bore testimony to the energy and effectiveness of those opposed to the pesticide's use. In fact, as Dr Wright relates, it proved surprisingly easy for her to not only conclude the use of 1080 should continue but that more of it should be dropped. In sum, her report provides perhaps the most comprehensive riposte yet to those who claim the risks posed by the pesticide far outweigh its benefits.
Dr Wright's research was prompted by a bill by Maori Party MP Rahui Katene which proposes a moratorium on the use of 1080. That such a piece of legislation should be on the table points, again, to the diligence of the pesticide's critics and the controversy they have managed to stir. But much more compelling than the outcome of their endeavour is the identity of those who queued last week to support the commissioner's findings. Not often will the Government, the Green Party, Federated Farmers and Forest and Bird find themselves on the same side of the fence.