The issue of coal mining and production  in the South Island is of growing concern to certain groups. Recent developments have led to the Greens co-leader Jeanette Fitzsimmons calling for coal processing to become an election issue.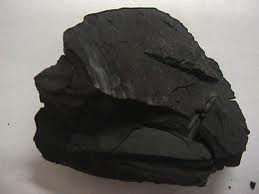 Wednesday the 20th of April was marked as a day of protest by the Coal Action Network Aotearoa in response to state-owned mining company Solid Energy's announcement of plans to start trial processing plants in Southland and Otago, aiming to produce fuels derived from low grade lignite coal.
Green party co-leader Jeanette Fitzsimmons spoke at a public meeting Dunedin on Wednesday, urging the public to challenge their representatives on the issue (covered by Radio NZ and the Southland Times). The topic has been highlighted in recent weeks with two editorials in the Southland Times and coverage in the Otago Daily Times noting the Green Party's call for the decision making process to be open to public submissions.
Last month Solid Energy announced that concept studies had confirmed the 'attractiveness' of developing processing  plants in the South Island, as reported in the Southland Times'  Business Day.
This debate comes hot on the heels of a recent report from Jan Wright, Parliamentary Commissioner for the Environment, opposing plans to develop the lignite industry. The published report is available online along with a video clip in which she explains the basis of her recommendations.
A key factor in determining the government's next move will be the findings of the Emissions Trading Scheme (ETS) Review, due in June. Jan Wright has commented on potential shortcomings in the current version of the scheme stating:
"In its current form the ETS exposes the Government – and therefore the taxpayer – to potentially enormous financial risk. This is because of the rules governing the allocation of free carbon credits. For 'free carbon credits', read 'taxpayer subsidy'. New lignite developments may well qualify for significant subsidies under the scheme. The subsidy for one lignite-to-diesel plant would be likely to be billions of dollars over its lifetime. It makes no sense for taxpayers to subsidise new investment in carbon-intensive technology. This is the opposite of what the ETS is intended to achieve. The review of the scheme in 2011 provides an opportunity to address this and other serious shortcomings."
(From the Commissioners overview of the lignite report, available here)