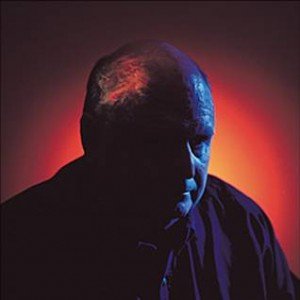 Current therapies for stroke victims depend on rapid access to medical care. Within hours of a stroke, irreversible brain damage begins spreading to neighbouring regions of the brain.
Now a New Zealand neuroscientist's team has found a promising way to enhance recovery in these surrounding areas, even when treatment is delayed. The study is published online this week in the prestigious journal Nature.
Dr Andrew Clarkson, Research Fellow at the University of Otago, conducted the study in mice, which found that recovery of surviving neurons close to the stroke region can be improved using a drug that blocks the build up of a specific brain signalling molecule (GABA).
Crucially, treatment delayed until several days after a stroke (the equivalent of several weeks in humans) resulted in markedly improved recovery of mobility.
The University of Otago says the research has the potential to "drastically improve the lives of stroke and head injury victims." Read their full release here.
Registered journalists can download a copy of the research paper from the SMC Resource Library.
A second New Zealand research study, whose results were published last week in The Lancet Neurology, focuses on predicting a patient's chances of movement recovery following a stroke. The study, out of the University of Auckland's Centre for Brain Research was profiled in a recent media release.
Comments from New Zealand stroke and applied neuroscience researchers below:
Associate Professor Winston Byblow, Director of the Movement Neuroscience Laboratory, University of Auckland, (researches novel ways to promote movement recovery after stroke), comments:
"This exciting discovery about recovery after stroke is based on the soundest methodologies available to modern neuroscience. While there is no guarantee of an immediate breakthrough for human patients, the message to reduce tonic inhibition in the stroke affected brain provides scientists and clinicians a clear target at which to take aim in future trials"
Professor Valery Feigin, Director – National Institute for Stroke and Applied Neurosciences (NISAN), Faculty of Health & Environmental Sciences, AUT University, comments:
"This is a groundbreaking research that may lead to new therapies to stimulate neuroplasticity and eventually better stroke recovery. Unfortunately, none of the previous most promising discoveries in stroke therapies tested in animals were later on proven effective in humans. It is my hope that this one would be an exemption from that rule."
Dr Cathy Stinear, Senior Lecturer in Applied Clinical Neuroscience, Department of Medicine, Centre for Brain Research, University of Auckland comments:
"This work helps us understand the neurophysiology of human stroke recovery. It creates new opportunities for increasing plasticity and improving patient outcomes."