The only real cure for rotting teeth is ending poverty, according to a report released this morning from the Child Poverty Action Group which highlights the level of tooth decay in our nation's kids.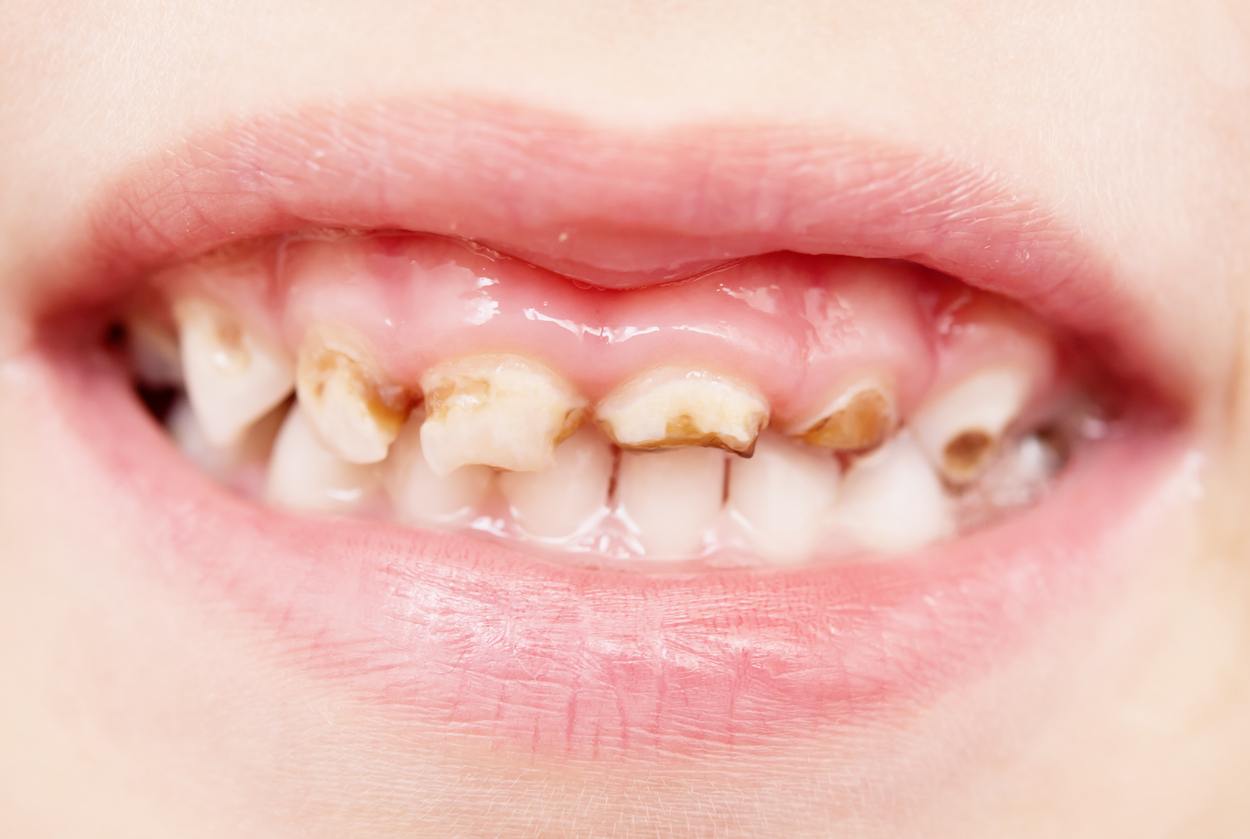 The report, written by oral health researcher Prathibha Sural and public health specialist Dr Rob Beaglehole, makes clear that some parents don't know how to properly brush their children's teeth, or that they can access free dental care.
In a release from the Child Poverty Action Group, Dr Beaglehole says that "education so that families are more aware of proper nutrition and care for their children's teeth" is needed, but that "families must be resourced with the kind of incomes they need to sustain healthy lifestyles if any long-term change is to be seen."
"Tooth decay is a disease of poverty – poorer members of society have significantly worse oral health than the wealthy."
Socio-economic differences in tooth decay rates don't explain socio-economic inequality in dental health alone, because well-off people who eat too much sugar and have poor oral hygiene have a high rate of tooth decay too, Assoc Prof Jonathan Broadbent from the University of Otago said recently in the University of Otago Magazine.
"But, if you have a high rate of decay as a child and are born into a family with low-income parents, this will affect your risk of having poor dental health right through your life, not just during childhood."
Dr Beaglehole was quoted on NewstalkZB saying: "the number one reason children get admitted to hospital here in New Zealand is actually to have their teeth taken out under general anaesthetic. Every general anaesthetic we give children costs the taxpayer $4000."
He is calling on Education Minister Chris Hipkins to urgently adopt a water-only policy for schools, eliminating sugary drinks to stop "selling sickness to kids in schools."
Wellington dentist Rachel Bridgeman told RadioNZ that their mobile oral health service for adolescents was helping to reach those who find it difficult to come to dental practices. But she notes:  "you can't brush away a high sugar diet that feeds the disease process, so it's really important that we get a clear message across that it's diet first and foremost, what we're eating and drinking."
Local news covering the report includes:
NewstalkZB: Renewed calls for sugar tax following damning report on kids' tooth decay
RadioNZ: 'Tooth decay is a socio-economic disease'
New Zealand Doctor: Too soon for the tooth fairy: new report from CPAG