University of Otago researchers are calling for safety labels on raw poultry products because New Zealand has one of the highest campylobacteriosis rates in the world.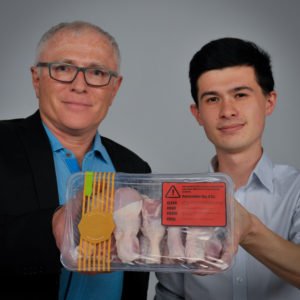 Research published last week in BMC Public Health surveyed consumers' knowledge of Campylobacter and safe chicken preparation, but while a majority of chicken for sale in New Zealand (60-70 per cent) is contaminated with the bacteria, only 15 per cent of surveyed consumers were aware of the high risk.
When the consumers were asked whether they would like food safety information on chicken labels, 70 per cent agreed such information was "essential".
Professor Michael Baker said fresh chicken was heavily contaminated with Campylobacter, causing an estimated 30,000 Kiwis to get sick each year. "It is New Zealand's number one food safety problem."
The study was covered by local media, including:

Newshub: Calls for more detailed fresh chicken labels
TVNZ: Call for better labels on fresh chicken
Stuff.co.nz: Raw chicken is making Kiwis sick, say researchers
Radio NZ: Chef beware: 90 percent of raw chicken contaminated
NZ Herald: Warning labels for fresh chicken needed, as people not preparing it properly