Prime Minister Jacinda Ardern announced this morning that the Government would not hand out any new offshore oil and gas exploration permits through the Block Offer programme.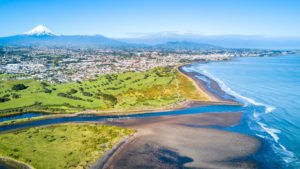 The decision will come into force immediately with the exception of Taranaki, which will have another three years: consultation on the 2018 Block Offer, limited to onshore areas in Taranaki, opened this morning. Current permits will be allowed to continue, which could extend over decades.
Greenpeace and Forest & Bird have praised the move, while Petroleum Exploration and Production Association of New Zealand chief executive Cameron Madgwick called it a "lose-lose" for New Zealand's economy and the environment, saying it would threaten jobs and raise prices for consumers.
The news has been covered widely by local media, including:
NZ Herald: NZ govt ends new offshore oil and gas exploration
Stuff.co.nz: Offshore oil exploration to end, Government aims to soften blow for Taranaki
Newstalk ZB: Ardern bans new offshore oil and gas exploration
Radio NZ: Oil, gas exploration move a 'kick in the guts' for Taranaki – mayor
Newshub: No more oil exploration permits
Newsroom: Ardern strikes drilling compromise
The Spinoff: Ardern makes big call on offshore oil. Is this her nuclear free moment?
National Business Review: Government ends offshore oil and gas exploration
Reuters: New Zealand government says will not issue new oil, gas exploration permits