Marine heatwaves have been increasing in length, number and intensity over the past century, according to a study investigating global trends.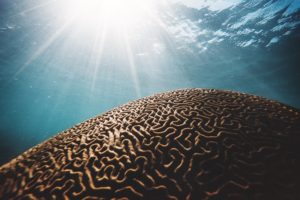 Published today in Nature Communications, the study examined global trends in marine heatwaves. As New Zealand heads out of a particularly warm summer, influenced in large part by a marine heatwave in the Tasman Sea, the researchers say they noted an accelerating trend since 1982 which is likely to increase with continued ocean warming.
The research has been covered by local media, including:

Stuff.co.nz: Our seas are heating up. Here's why
NZ Herald: Marine heatwaves to grow longer, stronger, more frequent
The SMC gathered expert reaction on the paper.
Dr Jim Salinger, Honorary Research Associate, University of Otago, comments:
"The paper by Eric Oliver and his team is particularly relevant given that the New Zealand region this summer has just had an unprecedented marine heatwave. This extended from Tasmania across the south Tasman Sea and enveloped all the west of New Zealand and the east of the South Island. This region was at least 1.5C above average for the entire summer season.
"The only other time such a marine heatwave occurred was in the summer of 1934-35: 83 years ago, which was less intense. This paper shows that in the New Zealand region since 1924 the incidence of marine heatwaves has increased slightly, associated with increases in sea surface temperatures associated with anthropogenic climate change.
"With further global warming, the likelihood of marine heatwaves is very likely to increase with anthropogenic climate change. This summer's marine heatwave, as well as having impacts on ocean life, had widespread impacts on terrestrial and managed ecosystems such as New Zealand's glaciers and farming, as examples. Should the frequency of these increase so will the impacts on New Zealand's land as well as marine ecosystems."
Professor James Renwick, Victoria University of Wellington, comments:
"This new research paper demonstrates the rapid increase in 'marine heat waves' over recent years, with large increases especially obvious since the start of this century. The increasing trend in the occurrence, duration, and intensity of marine heatwaves lines up closely with observed increases in temperatures and temperature extremes over land. It also lines up with the more rapid melting of glacier ice worldwide this century, and accelerated loss of ice from the major ice sheets in Greenland and Antarctica.
"Climate change is obvious everywhere we look. As the paper points out, further global warming will go hand in hand with even more marine heatwaves, as well as increases in many other extremes of weather and climate. Many marine species are very sensitive to temperature and such rapid changes in the oceans are bound to be affecting marine food webs, especially when combined with the continued acidification of the oceans. The only way to arrest these changes is to drastically reduce global emissions of greenhouse gases."
Ben Noll, meteorologist, National Institute of Water and Atmospheric Research (NIWA), comments:
"While many Kiwis may have considered summer 2017-18 to have some of the 'best' weather in recent memory, it comes at a steep price.
"The Tasman Sea observed its most unusual warmth on record for the December-February season and pockets of New Zealand's coastal waters soared up to 6.0°C above average.
"NIWA's annual long-term aerial snowline survey then revealed some 'sad and dirty' looking glaciers following New Zealand's hottest summer, which was fuelled in part by our scorched seas
"Our marine heatwave was a striking feature on both a regional and global climate scale, as at one point it represented some of the most unusually warm seas in the world.
"There were three distinct peaks in the marine heatwave: mid-December, late January and mid-to-late February and it contributed to the hottest summer on record in New Zealand and hottest start to any year on record in 2018.
"It had four primary causes:
Persistent patterns of high pressure over the Tasman Sea and New Zealand.
La Niña's influence of warm north-easterly winds.
A persistently positive Southern Annular Mode (SAM), which limited southerly wind outbreaks.
Climate change, acting as a long-term tailwind to temperatures.
"That makes the release of this Nature paper particularly timely.
"However, it doesn't mean that marine heatwaves will become a Kiwi summer fixture. In fact, the chance for such a set of climate circumstances to come together again in the near future is quite low.
"In the meantime, a cold southerly wind blows over our scorched seas on Wednesday, bringing Antarctic air that may well end the 2017-18 marine heatwave as we knew it."