The Prime Minister's Science Prizes have been presented in Wellington today, awarding a total of $1 million across five categories.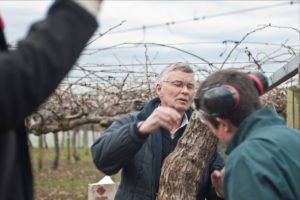 The top prize has been awarded to a multidisciplinary team from Plant & Food Research that helped the New Zealand kiwifruit industry recover after the discovery of the vine-killing disease Psa (Pseudomonas syringae pv. actinidiae).
Plant & Food Research chief operating officer Dr Bruce Campbell said the kiwifruit industry in New Zealand was in a "golden period" in late 2010. "It was an easy crop to manage, the industry was growing well, and then suddenly everything changed on the 5th of November, 2010, when we discovered in a sample that we'd been sent that Psa was now here in New Zealand."
"That was a really scary day for us because it meant that that world that we'd been in before was fundamentally changed, and the science was really going to have to dig deep and step up to find a solution."
The industry's recovery has been possible due to a new kiwifruit cultivar, Gold3, which is sold as Zespri® SunGold Kiwifruit.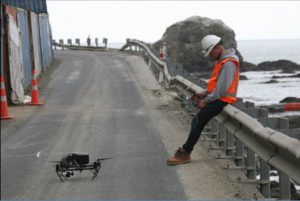 Science communication award
The Prime Minister's Science Communication Prize has been presented to Damian Christie, a lawyer-turned-journalist, who will use the prize money to establish New Zealand's first science video news agency.
The Prize recognises the success of Damian's creation and production of 'Jamie's World on Ice', which featured YouTuber Jamie Curry exploring Antarctica and relaying her findings to an international following on social media. The video series gained more than 2.5 million views on social media, featured on television, radio, in several media publications and played on Air New Zealand international flights.
Other award winners
The Prime Minister's 2017 MacDiarmid Emerging Scientist Prize goes to Dr Carla Meledandri from the University of Otago who is at the forefront of developing applications for nanotechnology. This includes incorporating silver nanoparticles into a range of breakthrough products designed to treat and prevent dental disease through a start-up company, Silventum Limited, that she has co-founded and a technology licensing deal with a multinational dental company. The products offer a new solution for tooth decay, one of the most prevalent chronic diseases in the world, and have potential to make dental care more affordable.
The Prime Minister's 2017 Science Teacher Prize has been won by Nelson science teacher Sarah Johns who is in charge of junior science at Nelson College for Girls. Sarah says she empowers her students by encouraging them to share her own philosophy of life—to be curious, open to possibilities and willing to take a risk.
The Prime Minister's 2017 Future Scientist Prize has been won by former Auckland Grammar School student Jonathan Chan, for development of a sophisticated, 3D-printed mesh, emulating a spiderweb, as a novel approach to atmospheric water collection. With support from his teachers and staff at the University of Auckland, Jonathan researched a low cost, environmentally friendly system of fog collection to provide good quality drinking water, where it might otherwise be unavailable, in less economically developed countries.
Read more on the Prime Minister's Science Prizes website.