Some women who were unknowingly included in the 'Unfortunate Experiment' at Auckland's National Women's Hospital went on to develop cervical cancer after being diagnosed with microinvasive cancer but not given treatment.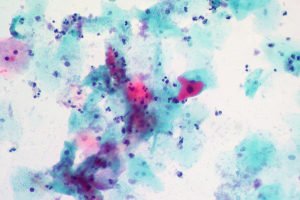 A study led by University of Otago researchers, published in the Australian and New Zealand Journal of Obstetrics and Gynaecology, found that of the 82 women diagnosed with microinvasive cervical cancer, 15 developed a more advanced cancer and eight died from the disease. Previous studies have looked at women included in the unethical clinical study who had cervical pre-cancer, but this is the first study looking at microinvasive cancers among the women.
Lead author Emeritus Professor Charlotte Paul said it was not widely known that Dr Herbert Green's trial of withholding treatment also included women with microinvasive cervical cancer. "We have reported these findings in order to document and acknowledge the harm suffered by these women and to complete the picture of the effects of Dr Green's study."
Professor Ron Jones, who wrote Doctors in Denial about his experience as part of the group that blew the whistle on Dr Green's study, told Newstalk ZB "we felt we had a responsibility or a duty to report the outcome so the world knows because there are still some people who are in denial".
"We're still waiting for the University of Auckland to give an apology, who was the employer of the doctors who were involved in the experiment. We wanted the truth to prevail and I think that's happened with the series of papers that we've written on these unfortunate women."
The study was covered by local media, including:
NZ Herald: New research on women with cancer involved in the 'unfortunate experiment'
Newstalk ZB: New details revealed in case of the 'unfortunate experiment'
TVNZ: Report out on National Women's Hospital's 'Unfortunate Experiment'
Otago Daily Times: Cervical cancer stories from 'experiment' told
Radio NZ: New 'Unfortunate Experiment' report reveals cancer sufferers
NZ Doctor: Eight historic cervical cancer deaths add new chapter to 'Unfortunate Experiment' story