A total of 133 research projects have been funded in the latest round of the Marsden Fund, for a total of $84.6 million – an increase over last year's $65m.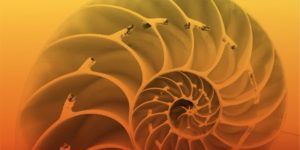 The Fund received a boost in the 2016 Budget of an additional $66m over four years, which allowed more proposals to be funded and increased the success rate from 10.7% last year to 12% this year.
Media coverage of the results included:
Radio NZ: Where did life begin?
NZ Herald: Marsden Fund marvels: 10 amazing new studies
Stuff.co.nz: $300,000 study to improve accuracy of earthquake predictions
Full Marsden Fund results are available on the Royal Society Te Apārangi website. The SMC gathered expert reaction to the results, please feel free to use these comments in your reporting.
Associate Professor Nicola Gaston, Department of Physics, University of Auckland, comments:

"It's great to see that the Marsden Fund continues to act as it should, in supporting researchers across the science and humanities research spectrum. It is fantastic to see the anticipated increase in success rates deliver, and in particular to see the effect of this on the number of early career grants coming through.
"Success rates remain low, however, and the increase in research funding to OECD averages promised by the new government cannot come soon enough. In particular, the Marsden Fund continues to hold itself to account and report carefully on gender and ethnic equity; this demonstration of best practice should make the Fund a worthy target of that promised increase. It's even nicer to see that there has been a significant increase in the number of Māori researchers funded: this metric has been too low for too long, and it is to be hoped that this year's data is a sign of real progress – though this is yet to be seen, time will tell.
"It is also really exciting to see the range of projects that have been funded. This is work that underpins and enhances the expertise of our universities and research institutes, and we are all richer for it."
Professor Shaun Hendy, Director, Te Pūnaha Matatini, University of Auckland, comments:
"This is the largest number of Marsden projects awarded in one year and is also one of the highest success rates – in fact, with just over 12% of proposals funded, it is the highest success rate for applicants to the fund since 2003. This is due to the largest real increase in funding since the Marsden Fund was created.
"It is also pleasing that this large increase in funding didn't simply lead to more proposals being submitted, which would have lowered the success rate and increased the burden across the sector. It was established researchers that benefited most from this increase in funding, with early career applicants receiving the lowest proportion of funds since 2008."