Getting appendicitis when you're over 45 could be the first sign of underlying colorectal cancer, according to a study published today in the New Zealand Medical Journal.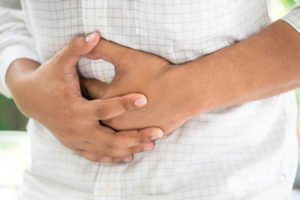 In an Australasian first, the New Zealand researchers looked retrospectively at over 600 patients who had been diagnosed with appendicitis between 2003 and 2015, all aged over 45 at the time of diagnosis. Of those patients, 15 had a diagnosis of colorectal cancer in the following 36 months: a six-fold increased risk compared to the general population.
Bowel cancer rates in New Zealand are among the highest in the world, with an overall rate of about 1,100-1,200 deaths every year. The researchers say early diagnosis and treatment are paramount, and since acute appendicitis in older adults is relatively uncommon, it could represent the first presentation of an underlying colorectal cancer.
The research team, led by Bay of Plenty DHB's Dr Rebecca Shine, said that while their study could not control for some underlying factors, it did reinforce previous evidence linking appendicitis and bowel cancer in older patients. They said for any patients aged 45 or older, presenting with acute appendicitis, clinicians should consider further investigation.
The study's findings were covered by local media, including:
Stuff.co.nz: Appendicitis later in life could be an early sign of bowel cancer
Otago Daily Times: Risk of bowel cancer up in appendicitis patients