The Prime Minister's Chief Science Advisor Sir Peter Gluckman has released a report hoped to help understand the complexity of issues surrounding the condition and stewardship of freshwater.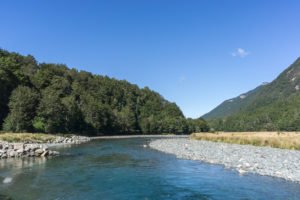 Sir Peter said his office had been working on the report for nearly a year, but following the Government's 'Clean Water' consultation package, which includes new approaches to defining swimmability, he decided to bring the release of the report forward.
The report highlighted that freshwater systems continue to be under increasing stress and there were clear links to human impacts, especially urban expansion and the intensification of agriculture.
"We can't ignore the scientific realities of what we've done to our water and it will need fundamental changes in urban planning and abstraction, dealing with climate change and, obviously, the agricultural system," Sir Peter told Newsroom. "There's no getting around it, if we want to have clean water…I think virtually every Kiwi does."
"I'm pretty old, I'm well in my seventh decade of life, and I don't recall water ever being on the agenda like it is now. We've seen micro debates over Ruataniwha or Canterbury but at a national level, putting water in the public consciousness, I think this is new. And when it's in the public consciousness it gets in the political consciousness."
New Zealand's fresh waters: Values, state, trends and human impacts is available via the Chief Science Advisor's website.
The report was covered by local media, including:
NZ Herald: Freshwater report: five key findings
Newsroom: PM's adviser upbeat at start of radical clean up job
Radio NZ: State of waterways gone past tipping point – report
Stuff.co.nz: Top scientist: Fixing freshwater issues an 'enormous challenge'
TVNZ: 'We cannot keep going as we have been' – major changes called for to preserve water quality